UDSA has four major components:
DHI alopecia test
Psychological Aspect
Dermatological aspect
Mathematical aspect
A team of DHI experts that include administrative consultant, dermatologist, plastic surgeon, psychologist and endocrinologist are involved in the diagnostic process, according to each patient's needs. A scientific board compiled of internationally renowned medical experts supervises and approves every treatment plan.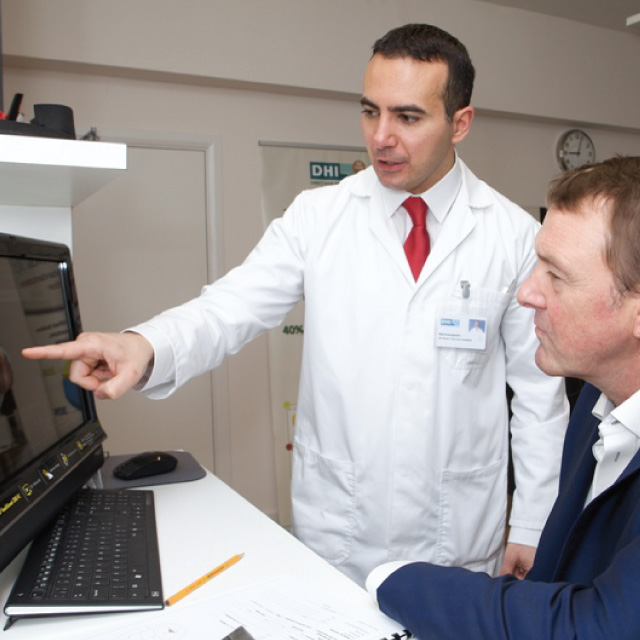 DHI Hair Psychology Test
Hair loss has major effects on patient's lives and strong influence on their psychology. According to scientific researches, hair loss can lead on anxiety disorders or even depression.
The DHI Hair Psychology Test was developed in collaboration with Professor of Psychiatry in the University of Athens, Charalambos Papageorgiou, during an in-depth study and exploration of psychiatric dimensions of hair diseases, in order to determine the necessity of combinatorial access of these conditions and any underlying psychopathology.
DHI Alopecia Test
Hair loss has major effects on patient's lives and strong influence. DHI Alopecia Test is performed by a team of DHI Specialists which includes a dermatologist, a plastic surgeon, an endocrinologist, a psychologist and an administrative consultant.
The DHI Alopecia Test examines each case individually, including dermatological examination, mathematical aspects of available hairs in donor area over a lifetime and the psychological aspects, before determining the appropriate treatment plan.
The whole diagnostic process and the approvement of every treatment plan is supervised by the DHI Scientific Board, compiled by internationally renowned medical experts.