More than 35% hair restoration surgeries performed at DHI are to correct bad hair transplant procedures performed at other clinics and repair scars caused by FUT and FUE techniques, accidents, and alopecia disorders.
Causes of Scar:
Accident
Scars caused by accidents are often deep and permanent. But with DHI technique and MPG, they can be fixed easily in such a way that not even the patient can find out.
FUE/FUT
FUE and FUT techniques require reception incisions for hair implantation that leave scars. MPG and DHI technique can hide these scars permanently without any pain.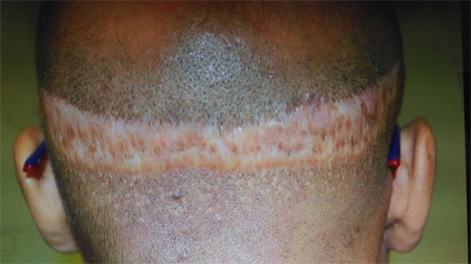 Alopecia Disorders
A couple of alopecia disorders such as traction alopecia, scarring alopecia, and triangular alopecia are common causes of scalp scars. Our DHI and MPG solutions are best ways to deal with them naturally.