Revealing Remarkable Transformations: Before and After Hair Transplant Success
Hair Transplant Results take between five to nine months after the surgery to show natural results. It is associated with falling off transplanted hair between one to three months after the surgery, and then the growth becomes normal and natural.
Additionally, to see the best hair transplant results, the candidate must follow all post- procedure instructions given by the surgeon. It will increase the survival rate of implanted hair and help them blend with regular hair to give a natural look.
DHI India surgeons use the most advanced techniques and patented instruments to offer 100% safe, pain-free, natural, and permanent hair transplant results. The DHI surgeons are trained, certified, and skilled to transform the overall personality of a patient with the help of their experienced and advanced DHI TM technique.
Hair Transplant Results: Transformations That Speak Volumes
Male Hair Transplant Before and After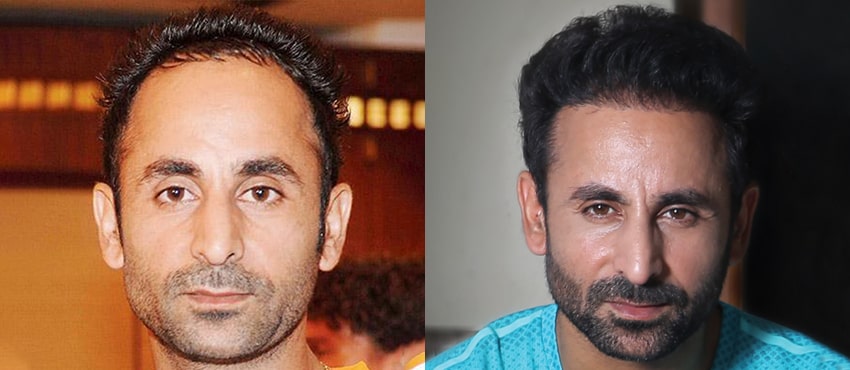 Prabhjot Singh (#1)
Norwood 3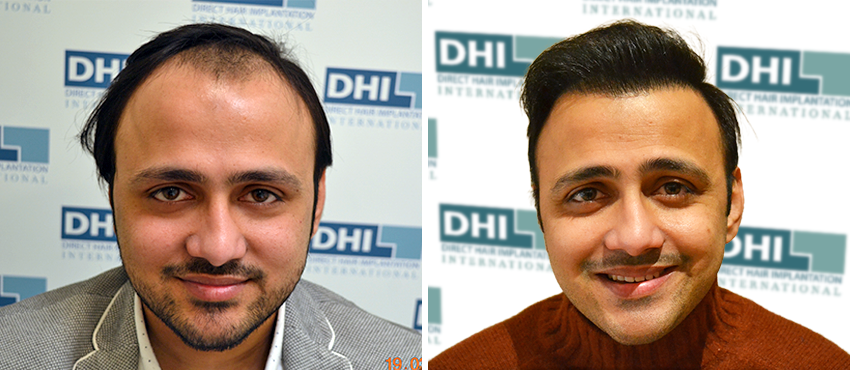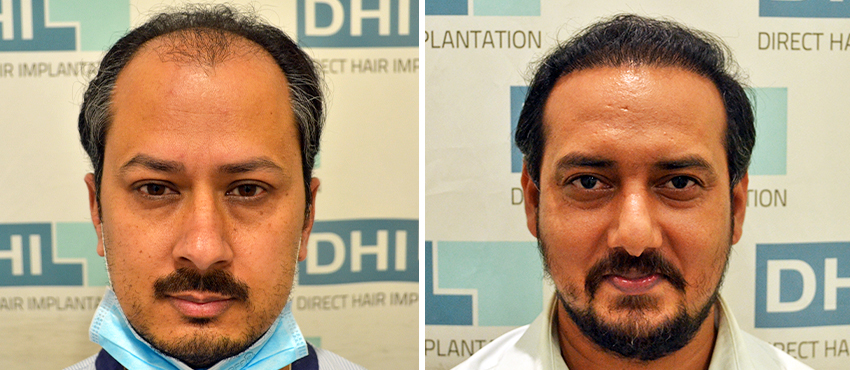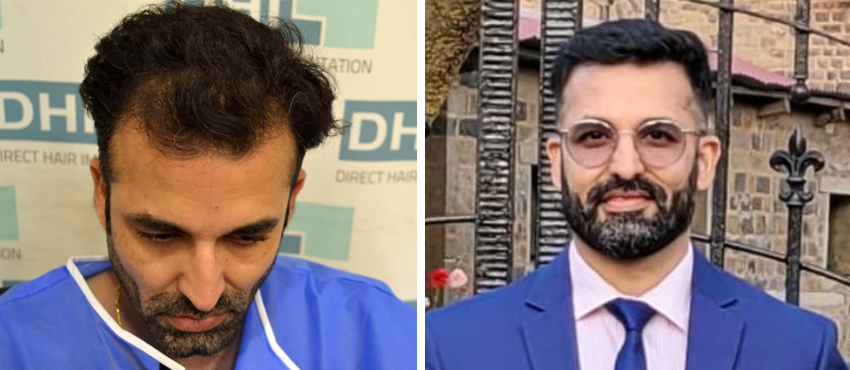 DHI Result #4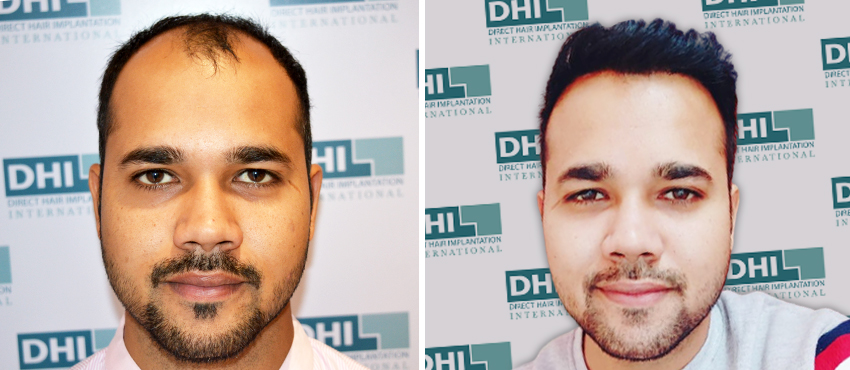 DHI Result #5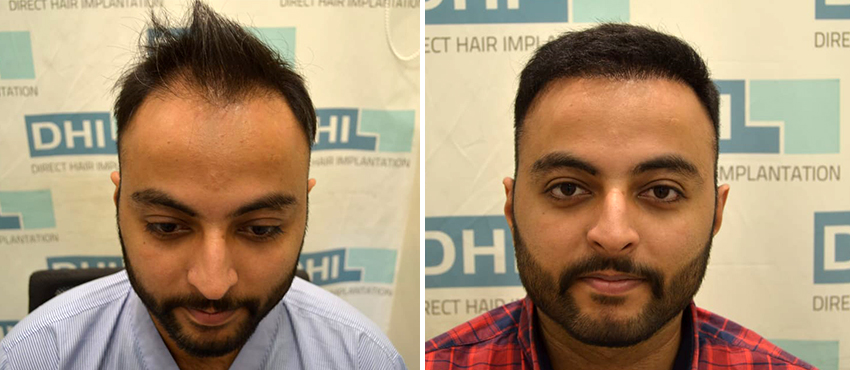 DHI Result #6