Mail Hair Loss
One of the most common causes of hair lossin both men and women is patterned hair loss. Over 50% men at some stage of their lives are affected by it. There are a variety of hair loss treatments for both men and women in India. However, not all are effective at the advanced stages.
A hair loss treatment surgery or hair transplant procedure is a permanent solution for people at the advanced stages of hair loss. DHI hair loss treatment in India is the most trusted hair loss solution for people from all walks of life.
Our hair loss treatments are divided into two essential categories: surgical and non-surgical. Medications are non-surgical solutions while DHI hair transplant procedure is a surgical procedure.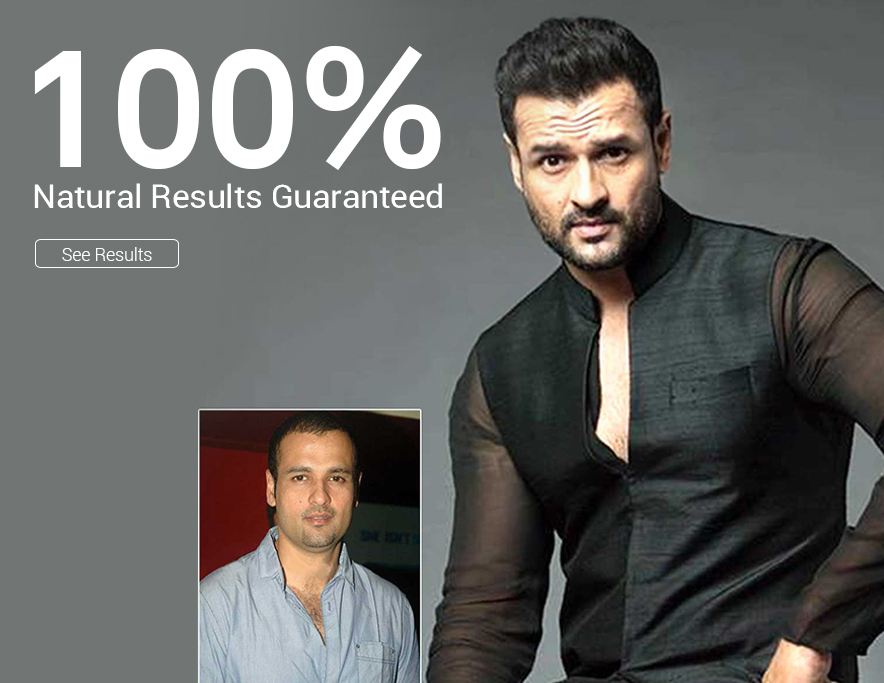 Natural treatments for hair loss offered by DHI include —
Direct Hair Implantation (DHI)™
Scalp Micro-Pigmentation (MPG)
Eyebrow Restoration
Beard Restoration
Direct Hair Fusion (DHF)
Our hair loss treatment clinics in cities such as Delhi, Kolkata, and Bangalore among others follow standards operating procedure protocol, which apply to all levels and processes of the treatment.
DHI's hair loss treatment surgery doctors are certified by London Hair Restoration Academy. All procedures from start to finish are performed by our surgeons only using US patented tools. There is no involvement of any technician/assistant during the procedure whatsoever. The procedure is completely safe and virtually pain free.