Hair Transplant in Delhi DHI Clinic
Get rid of your Baldness with Best Hair Transplant doctors in DHI Delhi Clinic. Take a positive step for consultation with our best hair transplant surgeons in Delhi. DHI is globally most preferred choice of every man who is taking the right decision and not experimenting with his bald looks. DHI stands uniquely in its method of Hair transplant with its patented instruments. You must be coming across lots of offers in this category but Hair transplant Delhi DHI center is best for its comprehensive processes, right from initial stage of patient's walk in till he is perfectly seeing the promised results.
DHI clinic having branches across all major cities in India gives you a freedom out all dedicated support at any point of time even after the procedure is done. This is why, In Hair transplant cost in Delhi Clinics is not a concern, although being expensive, but one time solution. You will find most reputed personalities have taken HT procedure with DHI. You got to think in a much planned way and we understand cost should not be a factor at least with your looks and natural hair pattern. We at DHI take care of all hair transplant related do's and don't, if any, in your daily life style and food habits. You would be delighted to see our before and after images of hair transplant that we have preformed. Our online support as and when required and further helps you simplify your concern, if any, at any stage, even after surgery is performed. Our complete support system is so simplified that you need not, in any way, disturb your commitments and activity in your daily life style.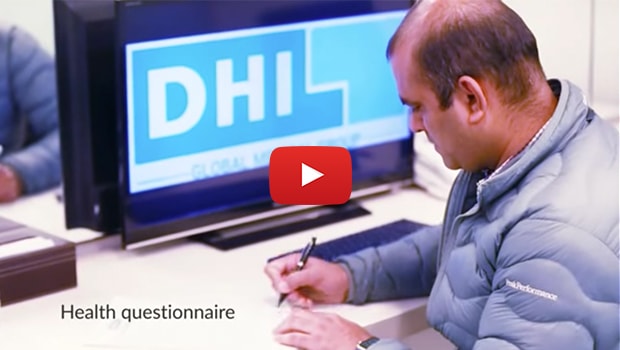 Ask our specialists!
Our specialists will be glad to assist you and answer to your questions.
We are coming out with useful information about Hair Transplant price and below content. It will help you as useful resource.
Useful Information
On average, a person sheds 100 hairs a day but, what happens when it goes beyond this limit? Bald patches start to appear. While there are many solutions to temporarily hide the hair loss, is there anything permanent? Yes, the answer is hair transplantation.
Since hairs accentuate a person's appearance, hair transplant is opted by many people. A relatively new concept, many questions about hair transplant, its procedures and safety remains unanswered. This article gives a one-on-one about hair loss and hair transplant.
DHI – Hair Loss: Causes and Treatments
While some reasons for hair loss is reversible, some are permanent. Genetics, Hormonal Changes, Some medical treatments, Poor Diet, Lifestyle Changes are the main causes of hair loss. Ageing commonly causes hair fall, but ironically, more people lose hair at an early age and feel older. Hair loss can be stressful. It is difficult to deal with especially when it effects the way one looks. In today's tech savvy world, there are different treatments available for hair loss.
Lotions and pills cannot bring hairs back once the root is dead. The only effective treatment in such a case is hair transplant. A proper hair transplant can help bring back head full of hair and make one feel young and confident with no more worries of baldness and hair fall.
Basically there are 3 methods of hair transplant namely:-
FUT (Follicular Unit Transplantation):
Follicular Unit Transplantation (FUT), a method where a strip of hair is cut from the back of the head and hair follicles are obtained from this strip. The flaps of the strip are then sutured together, leaving a scar at the back of the head.
FUE (Follicular Unit Extraction):
In Follicular Unit Extraction (FUE), individual follicles are extracted with a scalpel. Then, pockets are cut in the scalp in the bald area and each follicle is pushed into the pockets.
DHI (Direct Hair Implantation):
Direct Hair Implant (DHI) a one-time hair transplant procedure, assures absolutely natural results without any stitches, scars, scalpel or need for recovery period. An advanced version of FUE, it works with patented implements.
DHI;is the best, most reputed hair transplant clinic with renowned hair transplant surgeon in Delhi. Celebs like Gautam Gambhir and Virender Sehwag have under gone DHI and have achieved highly positive results. A consultation will help you understand the need for hair transplantation, if suffering from hair loss. DHI assures a full restoration of hairlines and good looks at efficient costs.
DHI is known to have the best hair surgeons. It is located in the heart of Delhi, and offers medical tourism to its patients from all over the world.
REVIEWS By satisfied patient: We have taken out name of the patient because of patient's confidentiality.
PATEINT DETAILS: RAKESH MEHTA, Software Engineer from UK.
Although I work in UK, but based originally from Delhi, I will not disclose the name of previous hair transplant clinic because I do not intend to defame any one, but yet, I come forward to express my freedom from bald looks. Actually initially I was concern about hair transplant cost in Delhi and did not care to get details as to why is the price so? With this thought I got HT done by a clinic which was not expensive. And this made me land in not only losing money, but also time and went through a feeling of depression.
Actually 60% of hair that was transplanted again fall down in next 15 months and my looks were even worst then the original bald looks. I then decided to not compromise on procedure cost and looked for best hair transplant doctor in Delhi. In this process I meet 19 Surgeons. You can understand i spend Rs 20,000/- only on consultation. With these multiple options, I was able to take an independent right decision of moving forward with Direct Hair Implant, for its uniqueness in procedure and more conventional in results. Not further elaborating, I went with DHI Delhi clinic and got my procedure done with them. They charge is what they deliver. It was worth choosing them. They experienced me something which cannot be put in words. It can only be experienced by those who opt for it. DHI Team has no substitute, they are no doubt no 1 hair transplant clinic not just in Delhi but across India.
All this happened due to the excellent consultation and clarity in explanation of the existing situation and taking the procedure ahead from where required.
Review No 2: 23rd Aug 2016
I am Rajeev Shukla, from Delhi. I work in Finance market and aged 31 years. While searching for hair transplant clinic in Delhi, I made an observation that Fue hair transplant in Delhi at DHI clinic is most effective in terms of results. Though expensive, they, DHI team, deserve it. It was very difficult to understand and take right decision in this direction as many HT Clinic are so much business oriented that marketing, marketing and only marketing for HT Procedure is the sole aim of such clinics. DHI does not promote them and push any specific procedure but suggest you the best option, which is 100% based on factual analysis.
I went into details of what could result in what? And DHI team explained me about every procedure and its consequences figuratively. The level of informative transparency that this clinic and their expert surgeons have does not exist at any other HT centre. They will show you all factual results supporting the procedure that you take up. One friend of mine has faced some critical problem, because of which I did complete informative research before opting right Surgeon. Now it is 13 months and I m delighted to write this review. My view is, not just in India, DHI procedures are most effective when compared to any other global HT procedure. Leave all imaginations, practically what best is possible happens only at DHI Delhi clinic. I would suggest all, who are looking to undergo HT surgery, do not take any other procedure. Invest here for your best HT results. Do not compromise just for saving few thousand Rupees.
Review: 5th Sep 2016
Hi friends, I m Sanjeev Singh Thakur , a FMCG trader in middle east and based in Delhi. I am taking this initiative of writing this review, to help youngsters save 4 to 5 years and learn by my experience what you should and what you not experiment. As usual like any other man I was always behind Hair transplant in Delhi price that saves my money, all treatments being equal, as presumed by me. You know taking a matured decision is not very easy. We think we are right and don't know the consequence of wrong decision. By the time we know, we loss time and money both. This is exactly what happened with me in the year 2009. I am not here to name that clinic, which I opted for only to save few thousands, which I did and lost complete 5 years of happy life.
DHI hair transplant cost in Delhi is something worth full for being expensive. They charge, they give unique results. Their claims are real. I have seen complete details and their staff shows all details on request. If you can afford go with DHI without 2ndthought. If you can't take some time, arrange funds, but still go with them. They are naturally treating for all their procedures. In short my experience is mine, but you can experience when you go with them for detailed consultation, and have curiosity to know what is what?
It's not possible for me to bring more expression then what I have written. Now that its 2 years that I have gone for hair transplant with DHI , I can understand the short term and long term actual results. Do not get deviated by finance options given by other clinics, they are just looking for business and coming up with useless payment schemes.
Review: 21st May 2018 :
Hello Friends, My name is Amarjeet khanna , a Call Centre Manager in HCL and based in Delhi. I am writing my review, i had hall loss problem started after my 27th birthday. My work job is 24/7 because of nature of work. After starting of hair loss i researched for hair loss solutions on the internet or with my friends. after lots of researched I got the DHI Delhi clinic. I went here for consultation with DHI Doctors after fully convinced myself i decide to go for hair transplant. 1 whole day was taken by hair transplant doctors to do my procedure. I was fearing of the pain of the procedure but i was wrong the treatment was completely painless and i was playing game between the my procedure. it was awesome experience with DHI India Delhi clinic and waiting for the hair transplant results in coming months. i would definitely recommend and want to say the DHI is best hair transplant clinic in Delhi, India.
Review: 5th May 2018 :
My name is Diwakar Mahajan, I am working in central government in Delhi. I am writing my hair transplant experience DHI Delhi Clinic, I had hair fall problem and at the time of my hair transplant my Norwood scale was 2. After deciding of hair transplant, I went DHI clinic in Delhi. The consultations given by DHI Doctors had fully convinced me to go for hair transplant. The doctor was extremely knowableable they make me comfortable because I was fearing of hair transplant. Then doctor gave me local anaesthesia before the procedure. The hair transplant procedure went 5-6hours. I was watching movie during my hair transplant procedure. Doctors told me there instrument are so fine, patented in US and not for reuse while other clinics use the same instrument again. After my hair transplant next day I also went for office. That's Great !! I would definitely recommend DHI and DHI hair transplant technique to friends & family members.
Review: 5th June 2018:
I was suffering from hair loss and had baldness. My friends had suggested few hair transplant clinics in Delhi, I had few queries in my mind like cost of hair transplantation , would the procedure be performed by hair transplant doctor, would hair transplant be a painless procedure. I had visited many of clinics but was not satisfied as I was not getting proper answers to my queries. I then visited DHI hair transplant clinic near my house in Safdurjung Enclave, Delhi. I was consulted and after proper diagnosis was recommended treatment. During the hair transplant procedure there was no pain, it all went very smoothly. It's been 9 months and I am very happy with the results. I would highly recommend DHI for hair transplant, hair restoration, hair loss problems. Thank You DHI.
Contact Today. You can approach us anytime for hassle-free expert advice. We serve patients from UK, Nepal, Bangladesh, USA and Europe. Hair transplant is a delicate process. At DHI you can count on us for our skilful approach and excellent results.