Virender Sehwag's Incredible Hair Transplant Journey – The Fall and the Rise!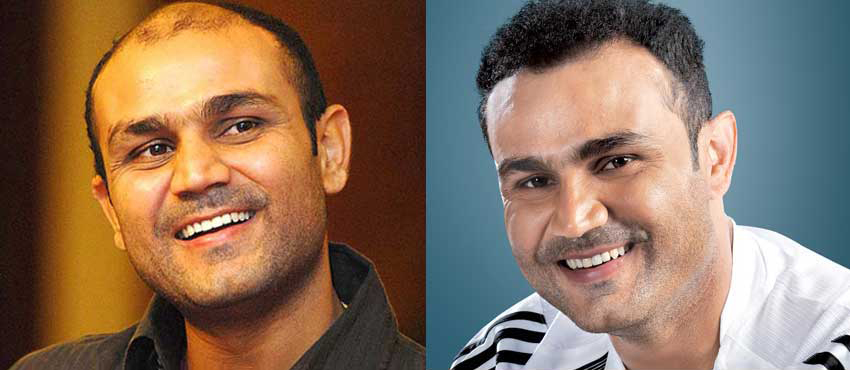 Virender Sehwag doesn't need any introduction. He might have retired from all forms of cricket but his fearless batting and spunky sixes are still alive and fresh in the minds of millions.
During his cricket days, when he was taking India to unachieved heights and gaining accolades worldwide, he was losing something – his precious hair!
He was suffering from an accelerated hair loss and his hairline was narrowing on a daily basis.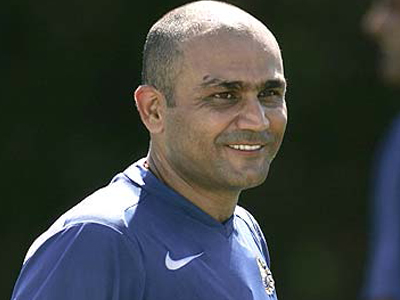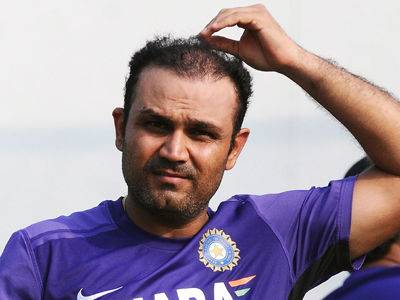 It was back in 2008 when he decided to deal with his hair loss seriously and take charge of regrowing his hair. He approached DHI – Direct Hair Implantation, the world-class leaders in hair transplant, a company that was headquartered in Greece and was gaining momentum and popularity in India at that time.

Even at that time, there were a number of hair transplant clinics that were running but the procedures were extremely painful, invasive and were unable to yield great results. But DHI was different from the rest. It had developed its patented instruments and techniques in 2005 in Greece and was a choice for the top-notches and everyone who believed in quality!

This cricket-star was one of the initial celebrities from India to have his transplant done from DHI.

After a detailed assessment and conducting scalp tests, the DHI doctors found that Sehwag's hair loss was due to Androgenetic Alopecia (age and genetic male pattern baldness) accompanied by high-stress levels.


Book Your Consultation



Indeed, it was a very severe hair loss condition and he was required to take three successive hair transplant sessions to get the best results.

The treatment followed a systematic procedure wherein the hair follicles from the back of the head (also called the donor area) were extracted and were subsequently implanted at the front portion to create a hairline suiting his face and covering his baldness.

The procedure was carried out at DHI Hair Transplant Clinic in Delhi on 20th January 2009 and was a huge success!

In fact, Sehwag could resume his daily chores right from the next day and could actively attend his practice sessions within a week. In the following five months, he had beautiful natural hair (as shown in the picture).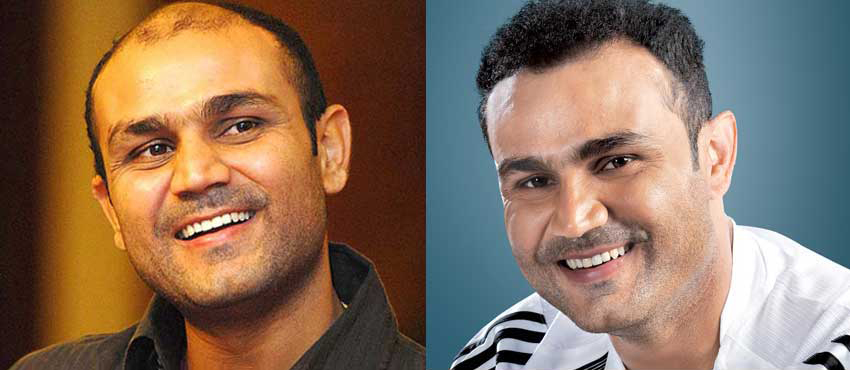 As expected, his hair transplant grabbed many eyeballs and was followed by huge media attention as they apprehended that he had covered his baldness using a wig.
At that time, the Indian cricketer came out with the revelation of his hair transplant at a press conference with DHI.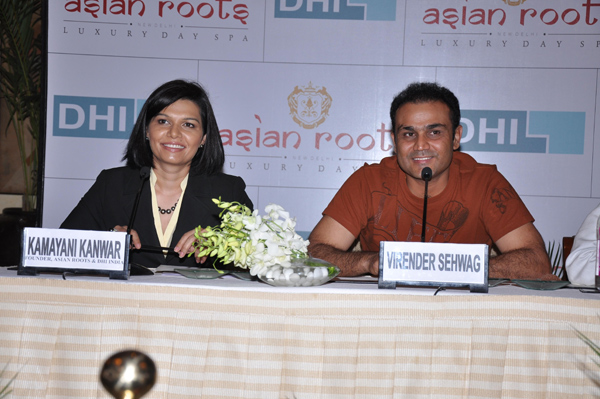 He confirmed that he had been struggling with hair loss for many years and had completely lost hopes of regaining his hair back. It was during a shoot for an advertisement for Pepsi when he was asked to wear a wig and that was the moment he decided that he has to find a permanent hair loss solution.
Sehwag also stated that he had his own fears and apprehensions about hair transplant. But it was only after the consultation process at DHI that he got sure that he has to go ahead with his transplantation as soon as possible.
On the basis of the severity of his hair loss, he was given a customized treatment plan by DHI doctors which was carried out accordingly.
During the press conference, Virender Sehwag shared the fun and light moments that he encountered with his teammates who kept on teasing him if the hair on his head were real or fake!
He thanked DHI and added that he was completely satisfied with the natural results obtained after the treatment and was looking forward to undergoing the remaining treatments also.
However, owing to the time constraints and overseas matches, he was unable to keep up with the treatment plan and hence, three years later, Sehwag started losing his non-implanted hair and the only the implanted hair with DHI remained!
Well, he is an inspiration to men living in a closet and grappling with their hair loss problems. Hair loss not just results in the loss of hair but your confidence too! Beautiful and strong hair can add wonders to the beauty of anyone.
We thank Sehwag for coming out and talk openly about his hair loss problem. We understand he must have had his own concerns but he chose to talk and do something about it!
In the end, we would just like to say that every problem has a solution and every disease can be cured. We urge people to talk about their problems and solve it before it's too late!
Click here to Book your consultation with our expert doctors