Top 7 myths and facts about Hair Transplant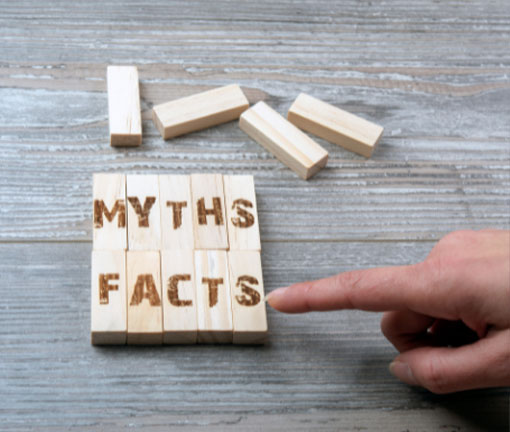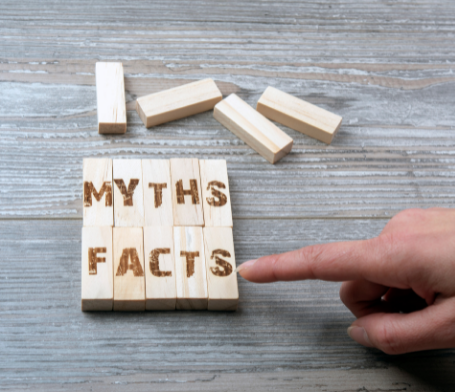 Every second person is suffering from hair loss, or other hair-related concerns are constantly rising. When the hair loss condition goes out of control, people looking for a permanent solution are the only option left. What could be better than a hair transplant? Though the success rates of a hair transplant treatment are huge, only a few people go with the hair transplant procedure. The Internet is full of myths and facts about hair transplants. Some of them are not even true. It is the biggest reason why most patients fall for these false presentations about hair transplant treatment. Let's uncover the absolute truth behind some of the popular myths:
Does Hair Transplant Procedure Give Instant Results?
No treatment can give you overnight results. The first step to getting a successful hair transplant is to set realistic expectations. Once the surgery completes, it takes around 4-7 months to notice consistent hair growth. In some cases, the period goes to even 9-11 months. There are cases where patients also have experienced hair falling out during the shock of the sleeping phase, it's normal! After all, it takes time for the well-anchored root to develop that provides natural-looking results and blends in ideally with your existing hair follicles.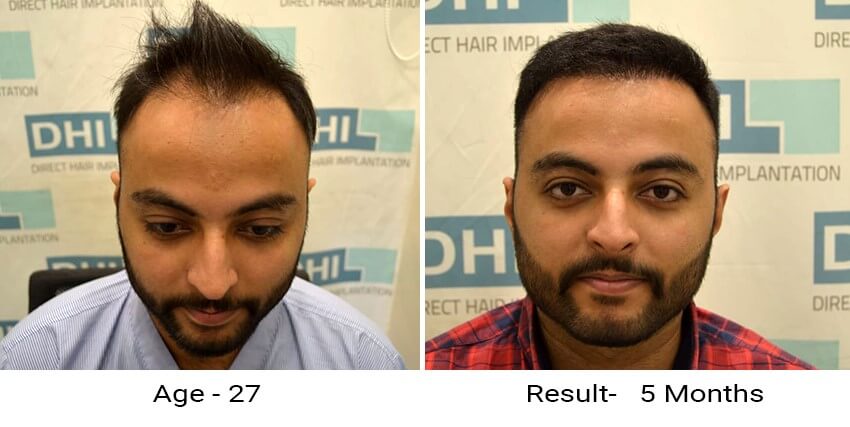 Is Hair Transplant Procedure Painful?
The latest or advanced techniques like DHITM have changed the scenario. In recent Hair transplant procedures, patients would not experience pain or discomfort during the treatment. You may experience mild pain and discomfort after the surgery when bandaging removal that mitigates after 1-2 days post-procedure.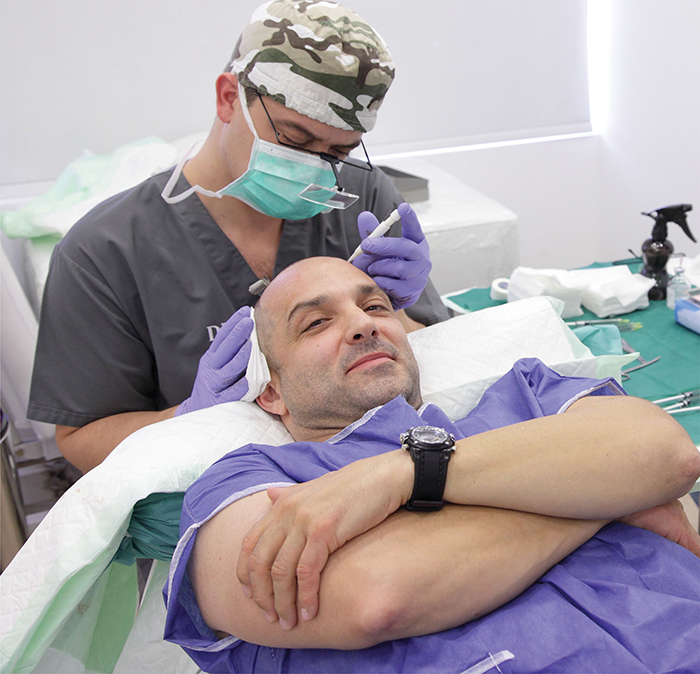 Can Only Men Take Hair Transplant Treatment?
If both men and women face hair problems, why do only men get access to hair transplants? Most people associate hair restoration procedures and baldness with only male pattern baldness, which is not valid. The hair transplant from Direct hair implantation – DHI technique is suitable for men's and women's balding patterns. Those with Norwood scale male pattern baldness or Ludwig scale female pattern baldness can undergo hair transplant treatment to get natural results.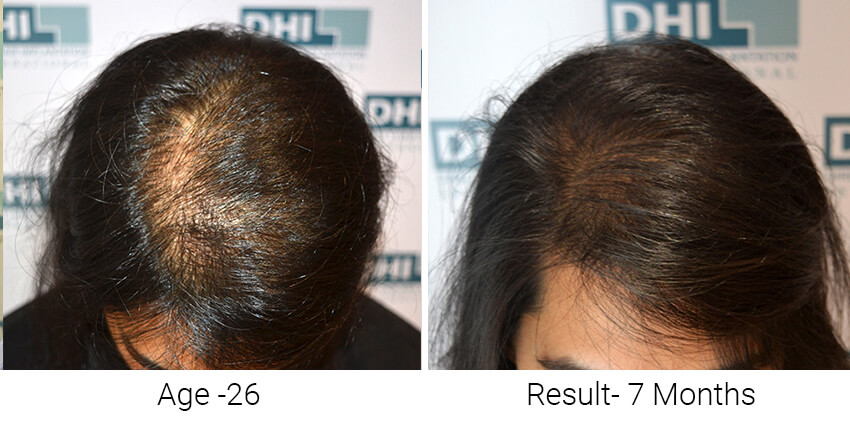 Can Only Rich People Afford The Treatment?
Most people live with this myth. Hair transplant procedures are costly from the DHI technique. But the fact is now anyone can easily afford hair transplant treatment with the DHI easy payment plans and options. However, before a hair transplant procedure, you must go first with a hair transplant consultation or diagnosis for the exact hair requirement, which later gets an estimate of the cost of the procedure.
Does Hair Transplant Procedure Give Permanent Results?
The newly transplanted hair usually falls in the beginning. It is a part of the process and doesn't imply that the results will last for a short time. The main advantage of a hair transplant is it delivers natural-looking and lifetime permanent results. However, the beginning months after the treatment is a bit difficult. The new hair starts growing out of the grafts after 5-6 weeks. Once you cross that period, the results will last a long-time.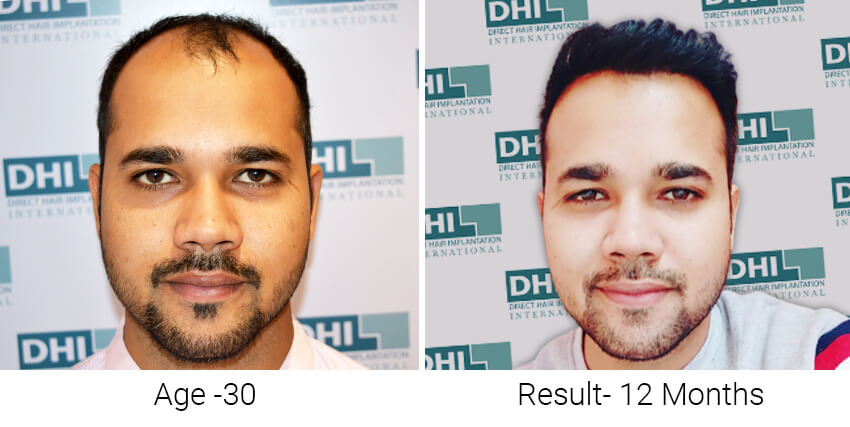 Is Hair Transplant Treatment Meant Only For Young People?
The major misconception that people have is that hair transplants are only for young ones. But the fact is the ideal age limit to get this treatment is between 25-65 years, irrespective of gender. The reason being it is difficult to determine the hair loss patterns in people in their early 20s. However, they may opt for a preliminary treatment to enhance their hair density.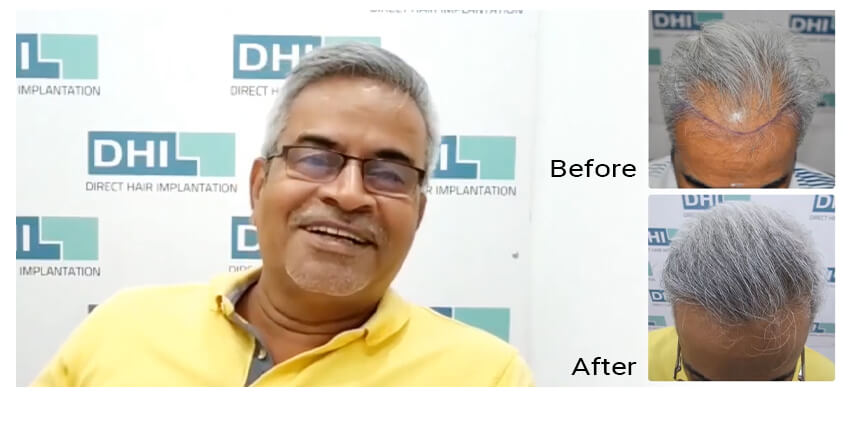 Are The Results After a Hair Transplant Not Natural?
The hair transplant procedure aims to deliver a natural look. You don't have to worry about your hair appearance if you have opted for the best/advanced technique and experienced surgeons who performed end-to-end surgery, not the nurse or technicians. They take care of the whole procedure. After completing the treatment, you can comb or maintain the hair the way you want.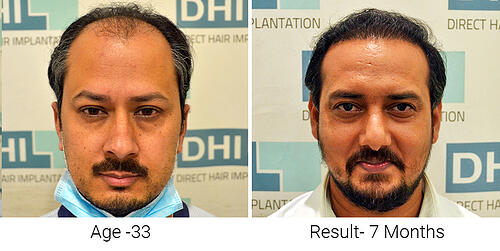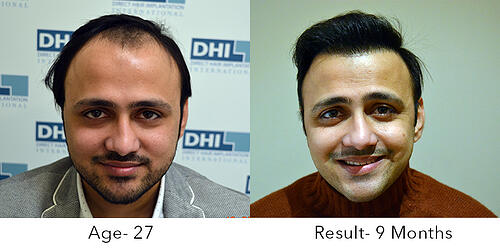 The Hair transplant is an excellent choice for men and women dealing with hair problems and looking for a lifetime permanent solution. At DHI-Direct Hair Implantation, our team of surgeons applies proven methods and the latest hair restoration procedures and techniques to ensure the best possible results for our patients. DHI hair specialist recommends the right treatment plan only after the comprehensive diagnosis and computerized alopecia test.
Don't restrict yourself from getting full natural-looking hair because of these underlying myths.
Visit the DHI FAQ section or contact us and get other queries resolved if you have any.