Is a hair transplant procedure effective in India, and which technique is best?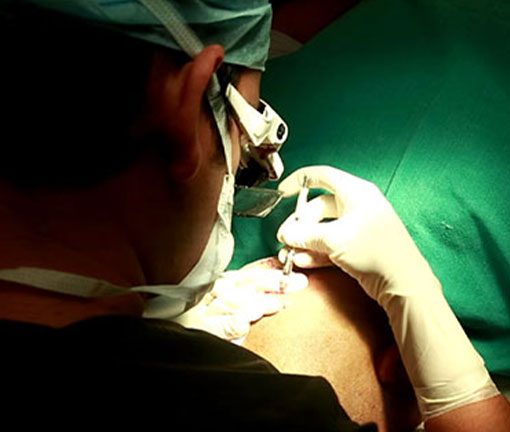 Due to hectic and stressful lifestyles, many people face hair loss problems worldwide. And hair transplant has been a trustworthy and permanent solution to this problem. A Hair Transplant is an invasive treatment where hair follicles are extracted from the donor area and implanted into the bald spot.
India's healthcare and medical system are highly trendy across the globe. Millions of tourists visit India each year, and not everyone intends to explore its culture and diversity. India receives a vast number of medical tourists too. And recently, we have seen an aggressive increase in the number of medical tourists looking for hair transplant treatment in India. The most popular and advanced technique, DHI – Direct hair implantation for hair transplant treatment, is also available in the US, Europe, Australia, Latin America, UAE, and India. The DHI clinics across the globe follow the same protocols, processes, and systems. In India, hair transplant treatment is provided at affordable services by highly qualified surgeons, world-class facilities, and advanced techniques.
Why is hair transplant in India popular?
Hair Transplant services are offered worldwide, but people prefer getting it done in India because of the high graft survival rate. Other factors that make hair transplants in India the best are:
Qualified and Experienced Surgeons: Indian surgeons are highly demanded when getting a hair transplant. They are precisely qualified and have access to world-class hair transplant techniques.
There are many great options in India for getting a hair transplant. People can choose the best clinic depending on the surgeon's experience, the patient's testimonial, and the techniques they use for hair transplant treatment. For example, the Direct Hair Transplant (DHI) is the most advance and most effective technique practiced at DHI India. The DHI surgeons use modern and patented single-use instruments to perform hair transplants, ensuring the highest graft survival rate.
Quality facilities: Indian hospitality and healthcare system is up-to-the-minute. They make the patients comfortable and offer them the best possible facilities. Hair transplant in India is also associated with quality services, such as hair loss diagnosis, constant assistance, personalized hair transplant treatment plans, and pre & post-hair transplant care. Also, all this is offered at a fair price, which gives attention to the people towards India the most.
Cost: The cost of hair transplants in the western world is usually remarkably high, almost five times higher compared to India's treatment cost. Also, there is no guarantee of getting good quality services after paying too much. As most medical insurance companies consider hair transplant a cosmetic procedure and do not cover it in insurance, choosing 'any' clinic, low-grade technique, or old technique at a low price could be risky. On the other hand, In India, the exchange rate and overall cost of the procedure are favorable. Therefore, many hair transplant clinics in India use the best techniques, and experienced surgeons perform the overall process. As a result, they ensure the best results while not sacrificing the function. This way, people can get quality services within their budget.
Availability of latest techniques: Hair transplant treatment in India is performed using different techniques. It gives various options to people to choose from various techniques. However, the three most common hair transplant techniques are known by everyone, looking for hair transplant treatment. The oldest technique is FUT, then FUE and the most advanced technique is DHI – Direct Hair Implantation Technique.
The FUE and FUT were the most common techniques in the past. However, they had some drawbacks, like marks, pain, holes, and stitches. To solve this problem, DHI launched – Direct Hair Implantation Technique. DHI is a precise and painless method performed using a certified technique and patented tools by specialized DHI surgeons. The DHI technique is only available in authorized DHI clinics in India and across the globe.
A hair transplant is a significant step in life as it helps you get the desired appearance and increase your self-esteem. Therefore, you cannot take a risk and must choose India's best hair transplant technique.
Why is the DHI technique the best?
DHI technique is the most advanced version of the FUE and FUT hair transplant techniques and is incredibly famous across the Globe. It was innovated by DHI Global Medical Group and helped many people regain their confidence and hair.
The hair transplant procedure from the DHI technique is painless, scar free, and has no downtime and that allows hair follicles to grow naturally with maximum density. Here, the DHI surgeon shaves the head, applies local anesthesia, and extracts hair follicles from the donor area using a fine-tip patented tool. The extracted hair follicles are loaded into the pen-shaped device and implanted into the bald spot. Then the antibiotic cream and bandages are applied to the donor site.
The specialized pen-shaped patented tool, DHI Implanter, is used throughout the procedure to implant and extract hair follicles. It gives surgeons complete control of direction, depth, and angle during the surgery and helps them deliver natural results.
The procedure takes about 8 hours to complete, but the exact time depends on the number of hair follicles transplanted. And it can take between 12 to 18 months to show the full results of the hair transplant surgery.
The DHI technique can be performed on anyone with a hair loss problem, regardless of age, gender, hair diameter, and hair color. No stitches, scarring, pain, and reception incisions are involved in this technique. Also, the recovery time is short and offers a maximum survival rate of hair follicles, i.e., more than 97%. It makes DHI the most advanced and effective hair transplant procedure.
The best clinics can only offer the best hair transplant in India. Therefore, make your decision wisely.
DHI India: The best hair transplant clinics in India:
DHI India is living proof that India offers the best and most effective hair transplant. We use the latest and high-tech hair transplant technique, i.e., DHI, while following strict safety protocols. We at DHI clinics guarantee 100% results with natural and dense hair growth from hair transplant surgeries. The whole procedure is performed only by medical doctors trained by LHRTA from start to end.
In 2005, the DHI technique was innovated and launched by DHI International Global Medical Group while keeping drawbacks associated with FUT and FUE in mind. It is safe and offers 100% natural results with maximum density. We maintain transparency throughout the procedure. We commit to a pre-determined number of follicles and give patients a choice to count their extracted hair before moving forward to implantation or they can take a picture of their extracted hair kept in a DHI tray.
According to independent studies, the average graft survival rate of the hair transplant industry in India is 50%, while DHI clinics offer above 97% graft survival rate. Only healthy hair follicles are chosen and implanted in the DHI procedure to provide growth for a lifetime.
In 52 years of experience, DHI clinics have helped over 350000 people regain their confidence and hair. DHI patients are happy and satisfied with their results and describe their hair transplant as the "Best and Life Changing Experience." It shows that hair transplants in India are highly effective.
Put your trust in the safest DHI technique and book your consultation at DHI India to discuss the hair transplant treatment plan.
At DHI, we not only restore hair but also transform lives. Click here to Book your consultation with our expert doctors.