Importance of Hair Extraction in DHI Hair Transplant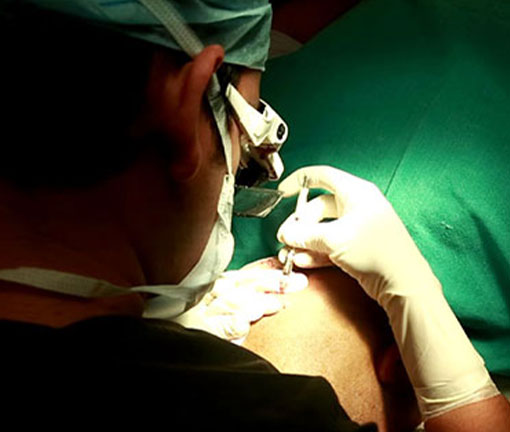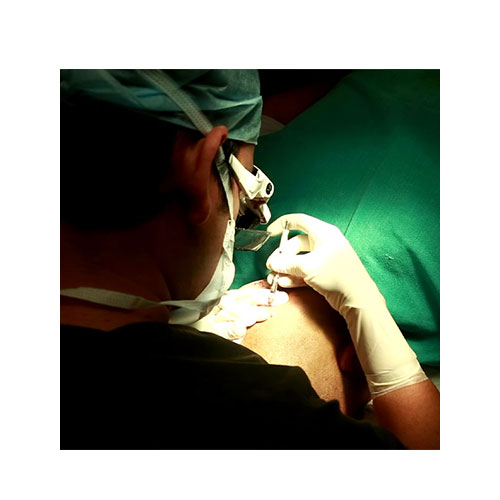 Have you wondered how your hair is being extracted from your donor area is also important? At most of the clinics, bigger punches are used which not only leaves lifetime scarring, but many times the gaps are so much that they look to give a moth-eaten-like appearance totally defying the basic purpose of hair transplant i.e., no scar and to look natural.
At DHI clinics, only doctors do the extraction process with under 1mm punches leaving no scarring or damage to the donor area.
Hair loss and baldness have become quite common nowadays, and the major reasons behind these problems are environmental and psychological factors. Although many medicines claim to solve the problem, patients don't get long-term and satisfactory results from them. So, for permanent hair loss, a permanent solution is required.
DHI hair transplant technique is the most promising and advanced method to get your hair back, where extracted hair is planted directly in the bald area using DHI implanters. This technique was developed to minimize the duration between extraction and implantation, this is why DHITM is also called two steps hair transplant technique and solves the problem related to hair thinning and permanently cover baldness, and gives lifetime natural results. A hair transplant from DHITM (Direct Hair Implantation) is a cosmetic procedure done by highly trained surgeons only where the hair is extracted from the backside of the scalp, also known as the donor site, and transplanted into the bald area or recipient site.
This method is the safest, most reliable, and permanent solution pioneered by DHI medical group in 2003. It offers more efficient and natural results than FUE and FUT techniques performed using the precise micro-surgical tool, i.e., DHI Implanter. It helps surgeons to get control over angle, depth, and direction during surgery.
The DHI hair transplant procedure is performed following 3 major stages- Extraction, Graft management, and Implantation. This blog focuses on the Hair Extraction stage of DHI Hair Transplant.
What is Hair Extraction?
Hair extraction is a very important stage to make DHI hair transplant successful. In this stage, a tool, or a micro-motor, is used for the extraction technique, and it doesn't involve canal opening. The extracted grafts are then stored in a solution, but they should be implanted immediately.
This is a manual hair extraction process, where a trained surgeon manually extracts each graft using up to 1mm punches. Since all the grafts are extracted manually, they don't leave any scars and offer permanent results. The extracted grafts are then examined using a microscope and grouped according to each area's requirement.
Nowadays clinics are using micromotor tools with up to 1mm punch for graft extraction, which allows making the extraction process faster. It also helps surgeons to easily extract between 3500-4000 grafts and decrease hair transplant time duration which gives maximum density after implantation. DHI India is a committed hair transplant clinic in India that uses manual or micromotor extraction tools to offer precise results without damaging donor grafts.
What are the benefits of the advanced hair extraction process of DHI Hair Transplant?
100% natural results: DHI hair transplant is an advanced medical procedure that offers 100% natural results to every patient.
No stitches: DHI technique doesn't require any stitches, and the extraction process has become precise because of the advanced tools used in the procedure.
No scarring: The process involves smaller diameter punches, i.e., 1mm punches that make focusing on small areas easier and don't leave any scars behind. The technique also makes the process less trauma and causes less damage to the blood supply.
Pain-free: DHI is performed using patent tools and local anesthesia applied through a pain-free hair extraction method, making the entire procedure pain-free.
Quick: The motorized hair extraction is fast and allows performing the implantation process just after that, making the DHI hair transplantation quick.
Maximum hair follicles survival rate: DHI technique uses the most precise and modern technique and tools during the extraction and implantation process, allowing surgeons to offer up to 97% of hair follicles survival rate. Also, no graft handling is required, and the survival rate increases.
Short recovery time or no downtime: Unlike other hair transplants, DHI is quick, painless, and involves bloodless hair extraction and no scars, which allows patients to start their routine life after some rest.
No infection and safety are the highest priority: At DHI clinics, we use single-use disposable punches and needles for every session. These instruments are destroyed after the procedures in front of the patients according to the DHI protocols followed religiously at every DHI clinic across the globe.
DHI Hair transplant, both extraction and implantation processes, is performed precisely using an advanced tool by highly trained hair surgeons, which doesn't harm the hair around the donor and recipient area during the procedure. Also, the 1mm punches provide better control over the hair follicle canal, which eliminates unwanted bleeding and avoids infection.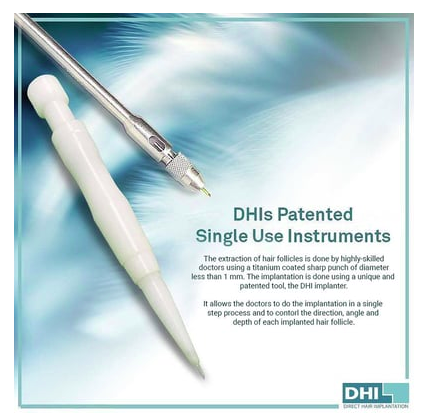 Who is the right candidate for DHI Hair Transplant?
There are a few factors that determine who is the right candidate for DHI Hair transplant:
Hair diameter: The candidate should have thicker hair in the donor area to get the best results from the hair transplant procedure.
Age: DHI hair transplant can be performed on people over 25 because the reason for hair loss before this age is unpredictable.
Hair Colour: Hair color usually doesn't make a difference, but people with lighter hair or hair tone close to their skin tone have better chances of getting successful results.
Donor hair density: The person should have at least 50 to 70 follicles per square centimeter at the donor site to achieve a dense result from their hair transplant.
Expectations: People should know what results they expect from their DHI hair transplant procedure and whether they are achievable or not.
Every person has a different reason for noticing hair fall and thinning; so, before deciding you are the best candidate or not, book a consultation with professionals like DHI clinics. A consultant doctor can examine your scalp, understand your reason for hair loss, and guide you with the best treatment plan. It will be your way to understand your scalp better in the hair consultation.
At DHI India, when a candidate books a consultation, the DHI doctor diagnoses their scalp, gives them the best advice, and transparently answers their questions. We will also provide candidates with additional details about the DHI hair transplant procedure and solve all related doubts.
We hope you found all the answers related to hair extraction in the DHI hair transplant procedure and its contribution to getting desired hair transplant results. Book your hair transplant consultation at your nearest DHI best hair transplant clinics