Here is the story of Adeeb Shoman, a true DHI Man
Delighted with his hair restoration results from DHI Medical Group, Adeeb partnered with DHI Global to take the brand closer home to Panama for the benefit of his countrymen.
We at DHI are thrilled with these prospects and are ecstatic to expand our global presence. The founding ideology in 1970 has only taken a transformative shape over the decades and we are privileged to have touched millions of lives through our DHI technology. 
Learn more about our hair restoration technique and how it can help you combat hair loss.
DHI Medical Group is the global leader in the Hair Transplantation Industry. It is the only medical group in the world that has created its unique hair restoration technique, which is used worldwide as the most advanced, effective, and painless method i.e., the DHI – Direct Method of Hair Transplant. This technique has been awarded both US and EU patents.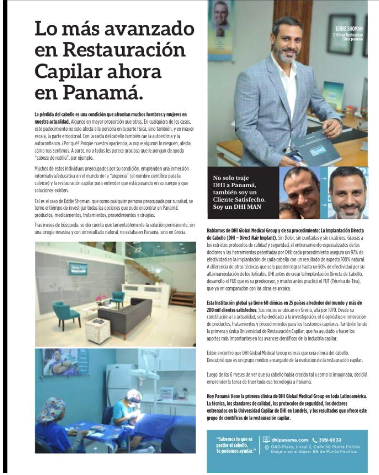 Click here to Book your consultation with our expert doctors.