Hair Restoration – What Are Your Options?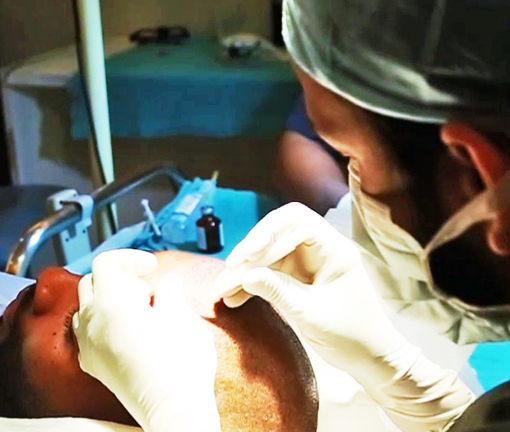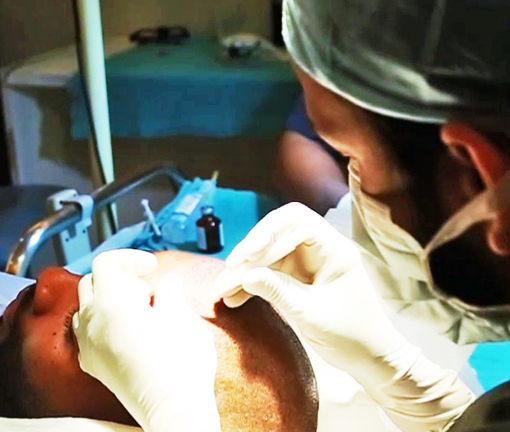 Hair loss is a problem that cuts across age, gender and countries. An increasing number of people are facing hair loss problems today, due to genetic, environmental and stress- related issues.
When it comes to hair transplantation, you have three options. These are DHI, FUE and FUT.
DHI or Direct Hair Implantation technique for hair transplant is a revolutionary technique that makes the hair transplant procedure painless, safe, and scar-free developed and patented by DHI Medical Group.
A hair transplant is considered successful only if the results look natural. For a natural result, 3 aspects of hair transplant are very important – Design, Direction and Density. The perfect hairline design which suits a face shape is most important and dependent on various aspects. DHI surgeons use designing techniques thought to originate from Michelangelo, by dividing the face in three equal parts, measuring the distance from the tip of the nose to the glabella (part of the forehead above and between the eyebrows), and then the exact same distance from the glabella to the frontal tuff, from where the hairline should begin. A natural M shape hairline is recreated from that point for men, and a rounder shape for women. The extracted hair must be implanted at a certain depth to ensure proper growth, with no damage to skin tissues and no shock loss to other follicles. Density is the key issue in hair transplant results. Using fine hairs at the front, and moving to multiples as we move back into the hair, with high density being critical, aim is to have nothing less than 60 hairs per sq cm at the front, and up to 80-90 hairs per sq cm at the back, as we use multiples. This feat can only be achieved by true master surgeons, while most other surgeons can only provide 30-40 hairs per sq cm. Through years of experience, DHI has mastered the creation of undetectable, natural hairline.
With DHI's direct technique and patented instruments, the surgeons have full control over the angle, direction, depth and density of the hair that are implanted. As an outcome, the result is guaranteed and completely natural. All DHI procedures are performed end to end by highly qualified and specialized doctors with single-use, completely sterile instruments. Unlike other clinics where most of the procedure is conducted by non-medico assistants, at DHI, only surgeons are allowed to touch the patients. All the surgeons are extensively trained at the London Hair Restoration Academy and are regularly assessed and certified. They have ultra-super-specialization in the science and art of hair transplants.
At DHI, safety of patients and quality of treatments are of utmost importance. DHI follows strict safety protocols which are accredited by UK CQC and ISO. These stringent standards are followed at every DHI clinic for every single treatment. In India, DHI clinics have performed several thousand procedures and their patients include who's who of film industry, sports men, political figures, and business tycoons. DHI maintains full client confidentiality of each patient.
FUT or Follicular Unit Transplantation is the procedure in which a section of the scalp is removed and then stitched and divided under a microscope to create grafts. The grafts are then implanted by making recipient holes.
FUE or Follicular Unit Extraction is where actual follicular units (also known as grafts) are extracted. Once extracted, they are placed under a microscope to redivide them, reduce them, and multiply them. As with FUT, the hairs are then implanted by making recipient holes.
Its common knowledge that certain techniques are shared between these methods. For FUE and FUT, the implantation part is the same. Reception holes are made, and then the hairs are implanted inside the scalp using forceps. The problem with this is that this method provides limited control on the depth, direction, and angle of the implanted hairs, which leads to a less natural-looking result.
Many clinics provide hair transplants at cheap rates but severely compromise treatment standards and safety of the patients, using untrained staff, using substandard tools, which can lead to poor results, extensive scarring, unnatural placement and growth of hairs or in some cases, medical complications.
In recent years, DHI has broadened its range of services, particularly in the areas of hair loss prevention and hair loss diagnosis. We are regularly setting new global benchmarks such as ultra large hair transplant sessions, complex afro hair transplant cases and reconstruction of hair in burn victims.
Patients suffering from any kind of hair loss problems can visit the nearest DHI's Clinic to get a complete diagnosis and an accurate treatment recommendation.
The first and most crucial step of treating hair loss is a proper diagnosis.
Do you need DHI? Why do you need DHI? Can you qualify as a DHI patient?
Diagnosis is a Greek word meaning "through knowledge" which is the most important part of everything we do in life. With 50 years of experience, The DHI Medical Group's industry expertise has enabled us to develop a comprehensive, sophisticated and advanced diagnostic system. Hair loss is a systemic disorder and thus requires a systematic approach using Trichology, Dermatology & Psychology. We are proud to have experts in each of these fields working within The DHI Medical Group and offering their services to our patients.
How does our diagnosis work?
Our team will examine you carefully, then based on your examination results, they will inform you of the best treatment plan for you. This will be based on your expectations and the result that can be achieved, such as the number of grafts/hairs that are possible for us to extract and how much coverage and density it can give you.
The DHI Academy has developed proper SOPs (Standard Operating Procedures) and training programs in association with esteemed European Universities to train, certify & evaluate doctors and nurses. In fact, every single staff member is now trained and certified by the DHI Academy. We use this training to give the most accurate diagnosis possible and ensure great natural results.
The next question you should ask: How many grafts do I need, and how much will it cost?
Cost is an obvious factor when choosing the solution to your hair loss problems, and as a result, many people might choose the cheapest options available. However, that is a decision which should be made after you have had a comprehensive, informative, and trustworthy diagnosis by a medical professional, which is often not the case. We understand cost is a factor and offer 0% interest finance options at many of our clinics; you just need to check with your local DHI team.
If you are unable to visit your local clinic, DHI has now developed a system that can be done online. It is a distance diagnostic program where patients are examined and discuss their concerns with a team of experts. This is called an online diagnosis, and this service is available to all patients.
Last but not least! Before making your decision, you can talk with some of our patients who have already undergone treatment with us. Here at DHI, we believe in total transparency and we are happy to offer you a list of patients in your area to enable you to speak to them about their experience and what to expect.
Book your consultation at your nearest DHI Clinic today!
We look forward to seeing you soon!