Patient Feedback on His Hair Transplant Procedure – DHI India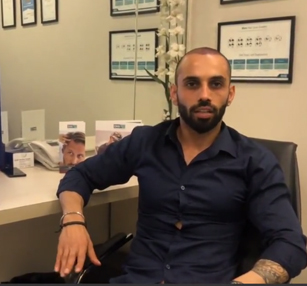 Patient feedback – Pradeep Paul speaks about his hair transplant procedure. Watch the video to know more.
Age – 32 | No. of Hairs – 9097 | No. of Grafts – 4527 | Norwood Scale – 4
Receding hairline, balding spots and patches,
and
temporary and permanent balding are no longer associated with progressive ageing. Even people in their 30s and 40s struggle with these rapidly emerging challenges. 
No matter how old you are, or how diverse your hair loss concerns are, we at DHi are committed to helping you restore your preferred physical appearance through scalp micropigmentation procedures, hair, beard, and eyebrow restoration procedures and more. Our procedures are safe, pain-free, cost-effective and suitable for all ages, genders and skin types. 
Check out what Pradeep has to say about his hair transplant experience with us and make an informed decision.
Click here to Book your consultation with our expert doctors.