Patient Feedback on His Hair Transplant Procedure with DHI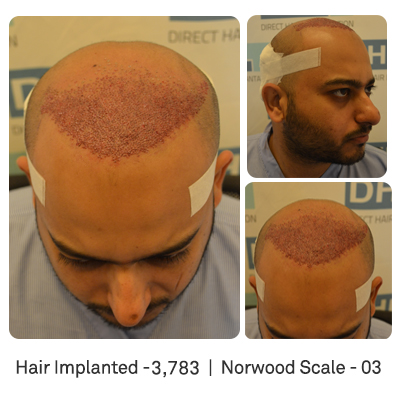 Patient Feedback- Avinash Agnihotri speaks about his hair transplant experience.
Number of hair implanted 3783, Norwood Scale – 3. Watch the video to know more.
Check out the complete, real-time video of Avinash's hair transplant procedure to clarify any lingering doubts or concerns that you might have regarding hair transplants. Join DHI's 250000 and counting community of global customers in embracing freedom hair loss challenges.

DHI Medical Group is the global leader in the Hair Transplantation Industry. It is the only medical group in the world that has created its unique hair restoration technique, which is used worldwide as the most advanced, effective, and painless method i.e., the DHI – Direct Method of Hair Transplant. This technique has been awarded both US and EU patents.
Click here to Book your consultation with our expert doctors.