Choose Best Hair Transplant Clinics and Doctors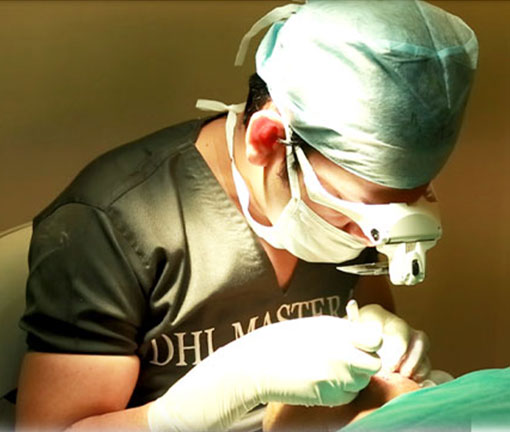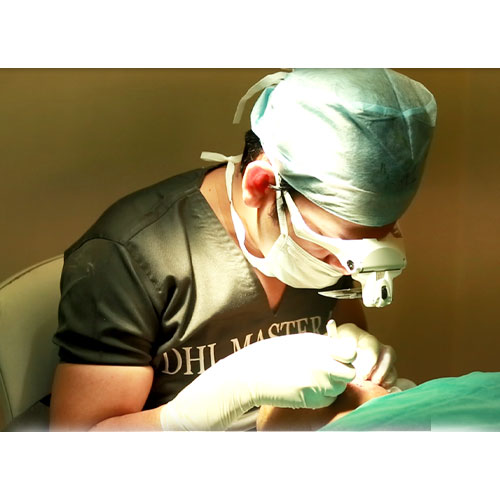 A Hair Transplant is a surgical procedure to restore the patient's hair and help them get their confidence back. In this procedure, the surgeon extracts healthy hair follicles from the donor site, and back of the head, and implants them in the bald area. Depending on the hair follicles to be transplanted, on average it can take up to 4-6 hours, depending on the number of hair follicles extracted and then implanted, Only DHI offers permanent and natural results. The 100% natural results with maximum density make the DHI hair transplant procedure the best in hair transplant clinics or industry and worth investing your time and money in.
However, you can't take any risk when it comes to appearance. Therefore, before choosing a clinic or a technique or a doctor/surgeon to get your hair transplant done, ensure to focus on other factors, including who will perform your surgery, Is clinic experience enough?
How do you choose the best hair transplant clinics & doctors?
When planning to get a hair transplant, many questions go into your mind. Who is the best hair transplant doctor? Which is the best hair transplant clinic? How to choose the best hair transplant surgeon to get the best results? So, here are a few things to consider while making a selection:
Qualification of the Surgeon: In the internet world, we usually prefer to find the best surgeons online to save our time and effort. So, whenever surfing, don't forget to check the skills and qualifications of surgeons. They should be certified dermatologists with appropriate experience in this field. As a hair transplant is a precise surgery, only the right surgeon with proper skills can offer you results. So, focus on that.
Experience of the Surgeon: The expertise of the hair transplant surgeons depends on how many surgeries they had performed and not just on when they opened their clinic. You should also check their knowledge to know their focus area. Check for clients' reviews to understand how they had handled cases in the past. 
Before and after images of the past patients: Most surgeons and clinics share photos and videos on their websites, giving you a clear idea about their work. So, do look for them. However, don't fall for photoshopped images and check for not burry and intense quality.
Patient Reviews: As discussed in the second point, patients' reviews can give you a clear idea of how earlier patients felt about their hair transplant. You can check both good and bad reviews to understand the surgeon's good and bad points.
Clinics Safety & Hygiene Protocols: Experienced hair transplant clinics and doctors know the importance of safety and hygiene, and therefore, they follow the best safety protocols. You can understand it on their website or book a consultation with them and check it out yourself. The entire DHI's Total Care System has been certified both by the UK's Care Quality Commission as well as ISO. The DHI has been awarded both US and EU patents.
Hair Transplant Technique Advancement: The hair transplant procedure has upgraded significantly in the past few years. Many new tools, machinery, and techniques are now involved in making the process precise and offering maximum graft survival rate. You can review the surgeon's advancement by talking to them directly and understanding his knowledge about the latest tools. Also, you can check on their website as the surgeons on their portals usually mention such data.
Trained Hair Transplant Doctors decide how accurate your hair transplant results will be. It would be best to focus on the above points while selecting an experienced hair transplant surgeon for yourself. You can also choose DHI master surgeons to make your work more accessible because they are experienced, knowledgeable, and certified.
What makes DHI clinics and doctors' the best?
Performing hair transplant is not taught at any medical college or school, and surgeons have to understand its steps from their seniors in their clinics. However, if special training is given to surgeons in their initial stage, they can offer the best DHI hair transplant results without compromising safety protocols.
At DHI India, all the surgeons are trained in DHI Total Care System and certified by DHI International Hair Restoration Academy under strict protocols. They learn how to handle tools and perform hair transplants. Other basics to offer permanent and 100% natural results to their patients. This makes us the first proud hair transplant global leader with certified and trained doctors.
DHI Medical Group was established in 1970 in Europe, where the Direct Hair Implantation Technique was designed to make hair transplant painless, quicker, safer, and scar-free. And the group makes sure that they can deliver natural results to each candidate while focusing on design, direction, and density during the procedure. The DHI Surgeons use the best designing techniques from Michelangelo worldwide that allow them to offer a natural M-shaped hairline to every candidate.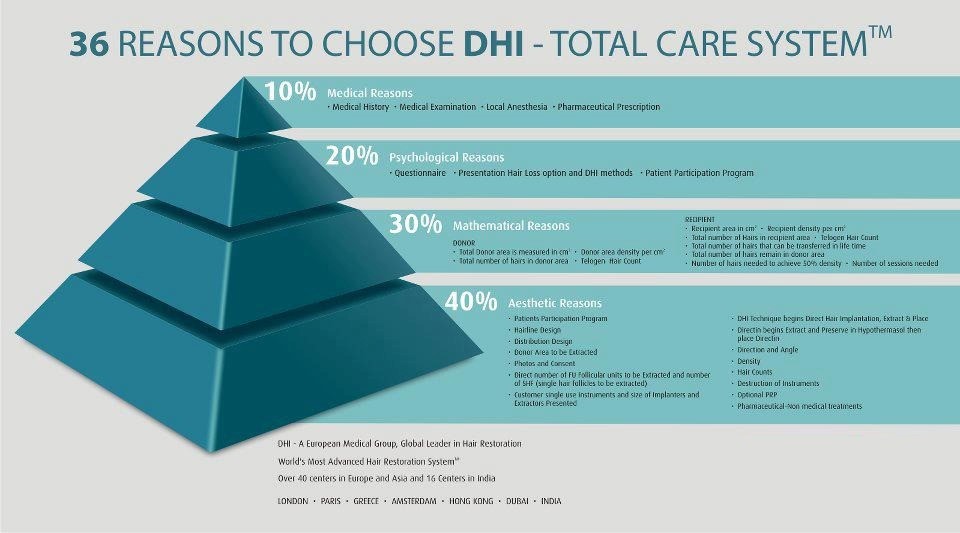 The DHI-certified doctors/surgeons ensure no skin tissue damage and shock loss during the procedure and offer high-density results. They use DHI's direct technique and patented instruments to control direction, depth, density, and angle. Additionally, all the procedures are performed using single-use sterilized instruments.
Unlike other clinics, where most of the procedure is conducted by interns or assistants, DHI only allows surgeons to touch the patients and perform the entire surgery themselves. We follow strict safety protocols accredited by ISO and UK CQC. We believe in quality results at the best prices.
DHI India is pleased to announce that we have achieved many certifications for world-class hair transplant services from the best institutions like TUV-Austria, and ACHS-Australia. We helped our patients, including film stars, athletes, politicians, and business tycoons, get their confidence and hair back and a 97% graft survival rate throughout our journey.
The Best Hair Transplant Clinics of DHI are available in Delhi, Bangalore, Calicut, Chennai, Chandigarh, Gurgaon, Guwahati, Jaipur, Kochi, Kolkata, Hyderabad, Coimbatore, and Lucknow. You can check the DHI website to understand our past hair transplant patients' experiences and before/after patients' results. This removes your struggle of spending hours finding the best hair transplant surgeon in India. A scalp diagnosis accompanies all the surgeries. Our specialists examine the affected area, understand the candidate's expectations, and design a customized hair transplant plan with several hair grafts to be transplanted to give desirable results. An approximate cost is decided, depending on all aspects. This allows us to maintain transparency throughout the process.
So, book your consultation now if you want to enjoy permanent results and get your hair transplant procedure from the DHI-certified best hair transplant surgeons and the best hair transplant clinics in India!