Beware of Fake Reviews Circulating Against DHI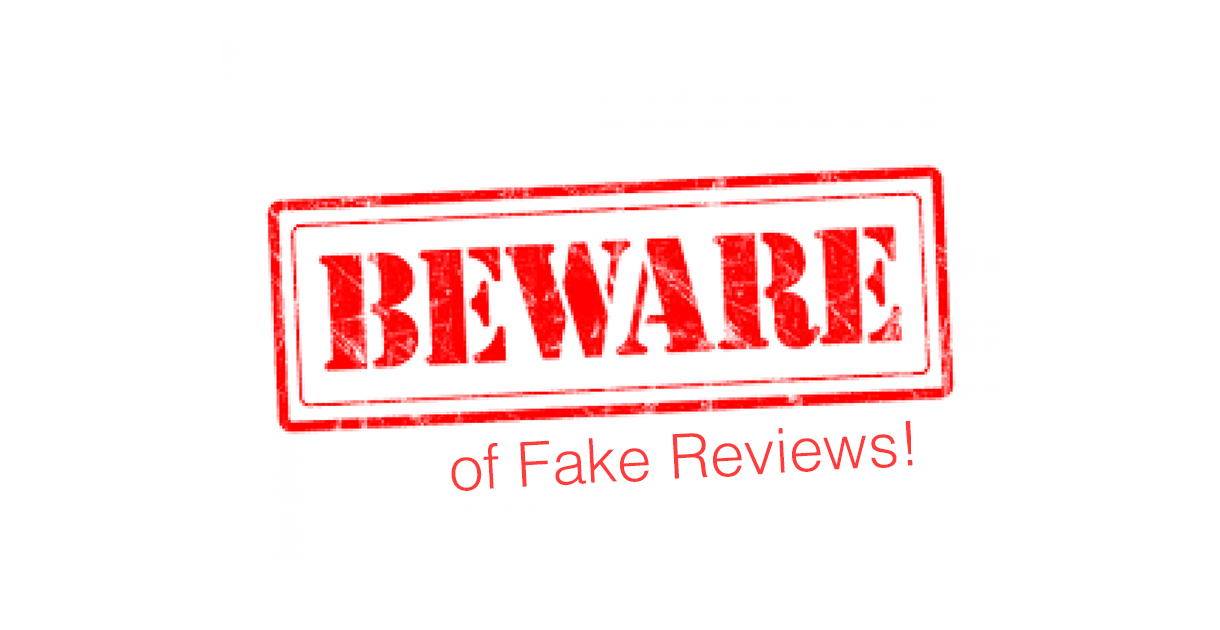 Recently, we came across a negative review at DHI's Google review page wherein a person named Ramdas Jai complained that he was dissatisfied with our services. He stated that there was no follow-up after he took our treatment.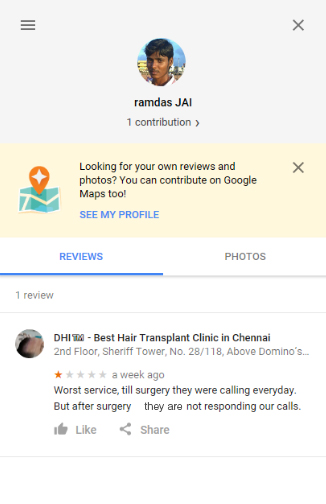 In order to reach out to him, we checked our records. To our shock, we found out that he had never even visited our clinic, leave alone taking any treatment.
On doing further research on this person, we came to know from his social media profiles, that Ramdas is an employee of Praba's VCare Health Clinic, a hair loss treatment clinic. Praba's VCare sells hair loss products and has recently started selling cheap hair transplant treatments.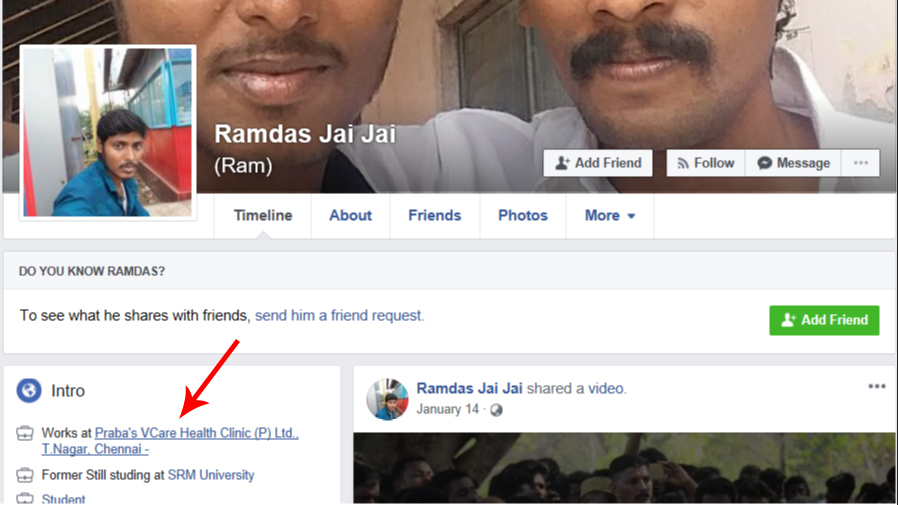 This was an obvious attempt to tarnish the image of DHI and misguide public. We therefore responded to the said comment appropriately. But as expected, there was no response, as it was a false complaint.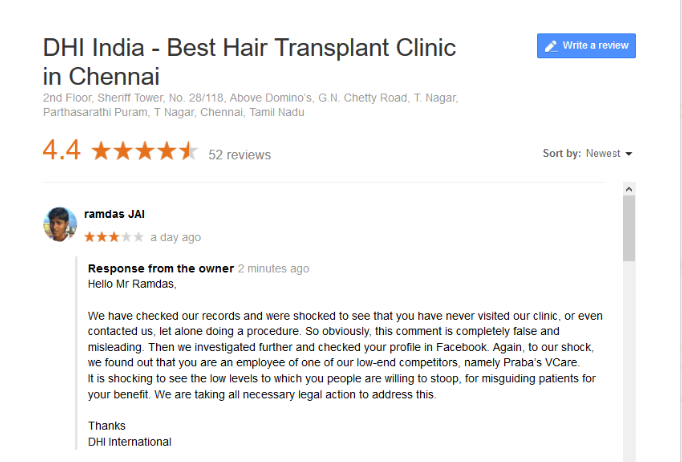 Several clinics around India try to imitate DHI but the quality of their hair transplant , instruments and doctors are nowhere close to DHI. Their results vary significantly from case to case with high degree of poor results. 37% of our patients are those whose cases have been spoilt by other clinics.
Other clinics resort to such imaginary reviews, comments etc purely to misguide the public. At DHI, we focus on educating the public so that they can choose their treatment wisely. This blog has been written with the same intention.
Click here to Book your consultation with our expert doctors.