Beard Transplant Results at DHI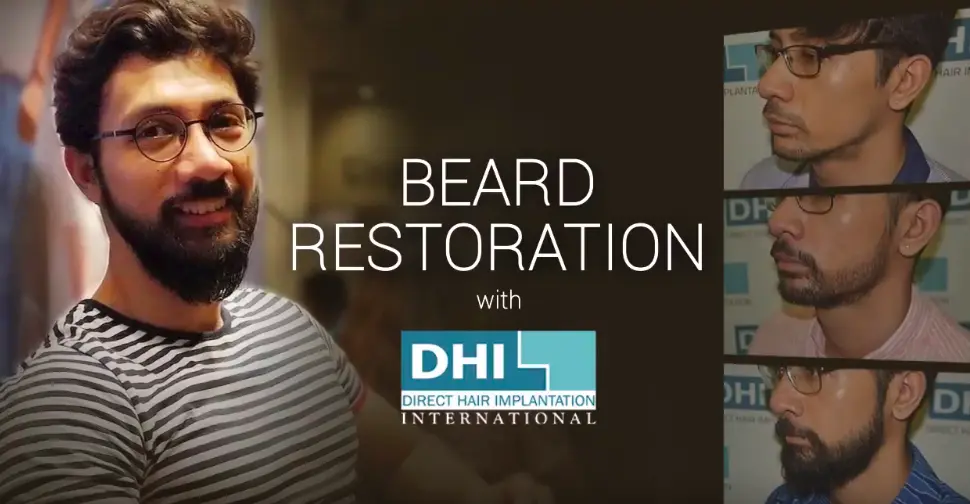 Abhirup's wonderful transformation after beard transplant through DHI technique.
To give him a perfect beard, 3789 hairs were implanted during a 6 hour session. He got a fully grown beautiful beard at the end of 10 months.
DHI's Direct Technique is the safest and most effective hair transplant technique available today. Every procedure at DHI is done end to end by highly qualified and trained doctors… No assistants touch the patients at DHI!
✔ Maximum Density
✔ Natural Results
✔ Totally Painless
✔ Complete Transparency
✔ Simple Procedure of a Few Hours
✔ No Downtime
DHI Medical Group is the global leader in the Hair Transplantation Industry. It is the only medical group in the world that has created its unique hair restoration technique, which is used worldwide as the most advanced, effective, and painless method i.e., the DHI – Direct Method of Hair Transplant. This technique has been awarded both US and EU patents
Click here to Book your consultation with our expert doctors