A Theatre Actor's Splendid Journey Which Restored His Self-Esteem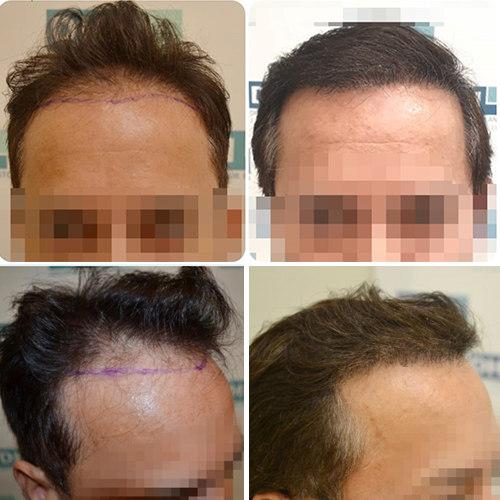 This is the story of the hairline transformation of 51-year-old Gaurav Jain (name changed for confidentiality reasons) who runs a popular acting school, considered one of the best platforms for aspiring actors and theatre lovers.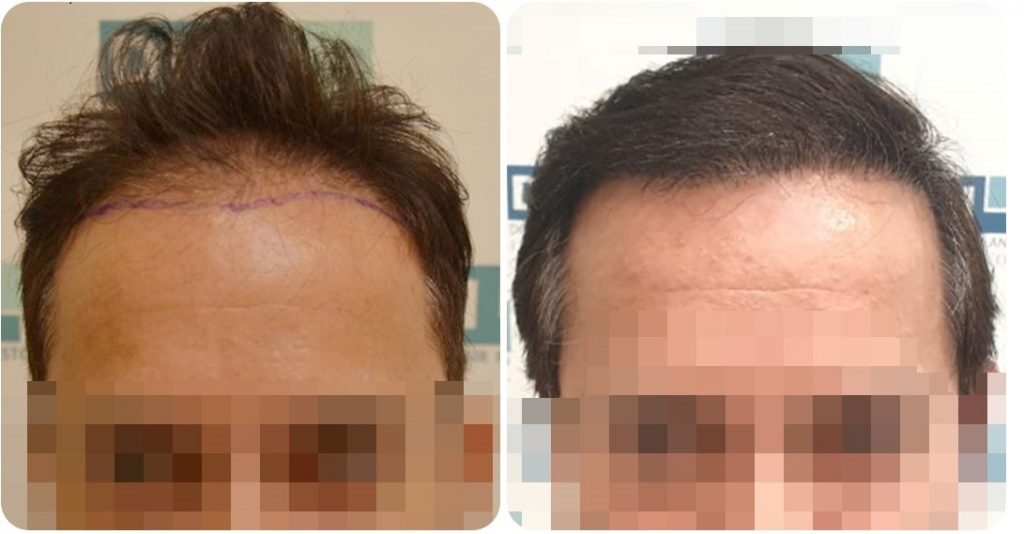 As a theatre artist and coach, he is always in the limelight and looked upon by budding actors as a role model. Over time, Gaurav had started losing hair and a bald patch became discernable in the front, hampering his self-esteem and confidence. He started wearing a cap occasionally at the Institute to cover his baldness. The situation became more embarrassing when Gaurav's son started nagging him due to his bald patch!
Gaurav visited DHI clinic in Delhi on 28th May 2018 in which he was diagnosed with Norwood Grade 2 androgenetic alopecia. He then researched for several months and after considering all options, he chose to undergo a DHI hair transplant on September 16, 2018.
Before Procedure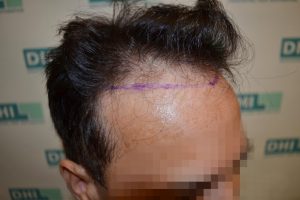 The Master Surgeon at DHI took 2 hours for extraction in which 1,375 grafts or 2,473 hairs were removed. The implantation was done in 1.5 hours at a high density of 70 hairs per centimeter square. The procedure was pain-free and he was back at his Institute after 3 days.
After 2 days of implantation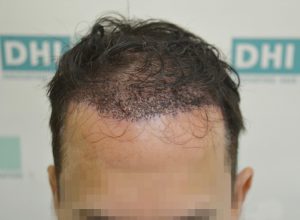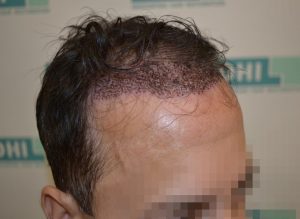 After 5 months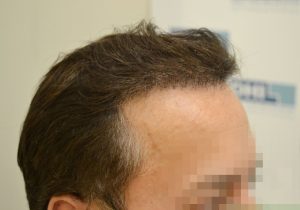 After 5 months, Gaurav's smile and confidence level are both back. His family, friends, fellow actors and students cannot resist giving him compliments. He loves to color and style his hair as he used to do many years back. Seeing his pictures then and now makes him beam with pride! He has taken treatments with DHI as well, which will help to retain his hair and keep it healthy.
With a DHI hair transplant that provides lifetime, natural results, hair loss has become a thing of the past for Gaurav, who is back to the stage with supreme confidence and doing what he is most passionate about i.e. acting, teaching and mentoring.