Patient Feedback on His Hair Transplant Procedure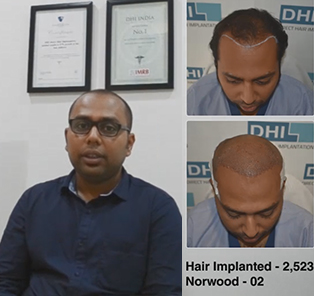 Patient feedback – Anirman Basu speaks about his hair transplant procedure performed at DHI Kolkata Clinic. Watch the video to know more.
No. of Hairs Implanted – 2523 | Norwood Scale – 2
Click here to Book your consultation with our expert doctors.