Non-Surgical Hair Loss Treatments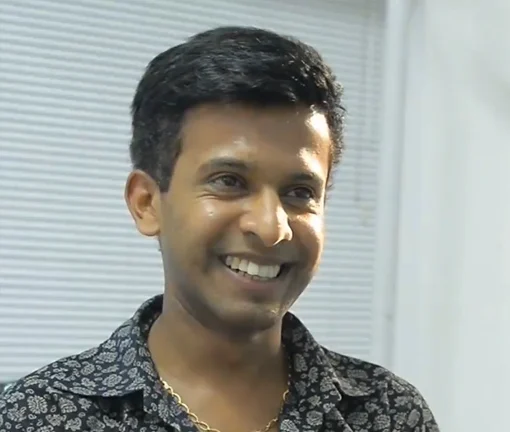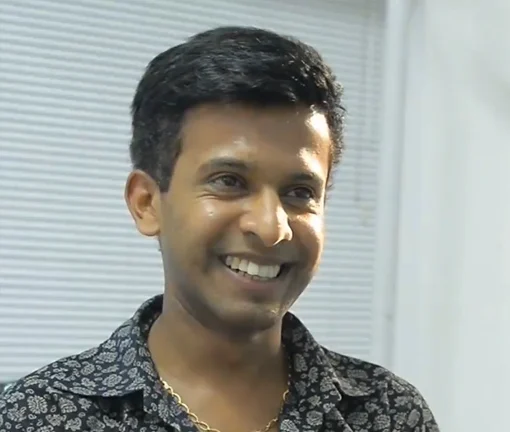 Hair is the most important part when it comes to staying confident. But unfortunately, many people have to notice unwanted hair loss and hair growth disorders, which make them conscious about their appearance. Unfortunately, the problem is pervasive, and almost 86 percent of men and 42 percent of women below 50 complain about it.
On average, a person loses approximately 100 hair in a day; it is natural and unnoticeable as new hair takes its place with every hair fall. Therefore, it is a constant process and can't consider a symbol of hair loss. On the other hand, actual hair loss is when the hair growth cycle gets disrupted, or there are signs of potential shrinkage of hair follicles.
There can be many reasons for hair loss and hair shrinkages, like stress, hormonal changes, unbalanced diet, health conditions, heredity, and environmental factors. Some are temporary, while some are permanent; if there is a permanent factor causing hair loss or the loss rate rises abnormally, it is essential to look for potential hair loss treatment.
Many best hair transplant clinics offer professional hair loss treatment, like Hair Transplant, PRP treatment, non-surgical hair restoration, scalp micro-pigmentation and hair care products. Still, if you are not comfortable with Surgery and you have a weak donor area for a hair transplant then non-Surgical Hair restoration treatments are the best treatment for you.
Non-Surgical Hair Loss Treatments:
Non-Surgical hair loss treatments are a painless way to restore your hair. It involves no scarring and guarantees to reinstate your appearance by giving your head a fuller look, diminishing the fact that you have any hair loss problem. It is customized quality hair systems of natural human hair matching hair colour and texture which gives a choice of your hairstyle with furthermore, it doesn't involve any surgery. Instead of the finest quality hair systems, high-tech methodology and equipment, skills, and innovation, the specialists help you get your hair and confidence back. It is a better choice to hide your baldness when you are not looking for a permanent solution. And if you want the most advanced option here, then Direct hair fusion, hair prosthetics procedure can be your go-to choice.
The Hair Prosthetic Procedure:
Hair Prosthetic procedure is a famous non-surgical hair restoration treatment that allows you to get your hair back with absolute safety and at affordable prices. It is straightforward and generally opted by people who have a weak donor area for hair transplant surgery and with an illness or medical condition. Additionally, this procedure is performed and finished in just one sitting, and the patient can brush or style their head like their normal hair just after it.
'Hair Prosthetics' is generally used for custom wigs designed for people who permanently or temporarily lost their hair. It is not like any other wig available in the market; instead, it is customized to give patients a fuller head while considering the baldness type, color of hair, and density.
This non-surgical hair loss treatment offers stability under all circumstances, including gymming, swimming, or bathing. It is perfect for both men and women of any age who love their hair or are looking for natural results with a fast, easy, and painless procedure.
There are different kinds of hair prosthetics options available in the market, like Medical wigs, Skin hair systems, Lace hair systems. The primary goal of these is to give the most natural look with the involvement of the finest quality material and professional's skills; that's why it can be costlier than any other non-surgical method. Thankfully, the availability of some best hair restoration clinics, like DHI India, which are offering the most delicate hair prosthetics or direct hair fusion that is the world's finest non-surgical hair restoration services at affordable prices, has made it usable for everyone in need.
Other Advantages of Hair Prosthetic Procedure:
It offers instant natural results.
It is cheaper than Hair Transplant.
It doesn't involve any restriction, and people can follow their daily activities immediately.
It has a long-lasting effect, even after not being a permanent solution.
It can also be opted by people with serious illnesses, including ones undergoing Chemotherapy.
It gives you the flexibility to reverse the procedure if you are not satisfied with the results.
Who is the Right Candidate for Non-Surgical Hair Loss Treatment?
Hair Prosthetics is the best solution for patients who fall in these categories:
Patients with not enough hair in their donor area and want to make other hair loss treatments successful.
Patients whose scalp might not support direct hair fusion or other permanent solutions.
Patients are looking for a quick-rich look that can't obtain from any other hair loss treatment.
Patients who are not comfortable with surgical procedures.
Patients who lost their hair because of an accident, medication, or health condition.
Hair Prosthetics is a flexible method where the person can place or remove a wig as per their requirements. This hair loss treatment is painless, safe, and simple and allows patients to change their look whenever they want to.
Are Hair Prosthetic Results Permanent?
Hair Prosthetics or Non-surgical hair restoration treatments don't offer permanent results because, in this process, customized quality hair systems/hairpieces are paste to the scalp made of natural human hair that matches hair texture and colour, using the finest quality hair systems and can be easily removed. Here, hair is not surgically implanted in the scalp, which makes it not permanent. However, it causes no specific allergic reaction and offers much flexibility to play with your looks.
Non-surgical Hair Loss Treatment at DHI India:
Now you know, other than Hair Transplant Surgery, there are many non-surgical ways to deal with hair loss, where DHF or Hair prosthetic procedure or finest quality hair system is the best for you. However, to get desired results, it is necessary to select the proper hair loss treatment depending on your condition.
At DHI India, we offer free consultation, where DHI's experts analyze the hair loss condition and suggest the best possible method to get 100% satisfactory results.
DHI India has been offering Hair loss restoration treatments for the last 50 years with its innovation. It has more than 300,000 plus satisfied customers worldwide, where one of the most opted non-surgical hair loss treatments is Direct hair fusion or Hair prosthetic procedure. It is most suitable for people with high-grade alopecia or anyone who is not looking for a surgical solution. DHI's hair prosthetics solution involves 100% natural human hair, making it capable of giving a natural look.
So, to schedule your appointment with DHI India, contact us now!
We would love to restore your hair with our world's finest non-surgical hair restoration treatment.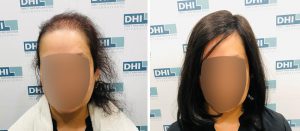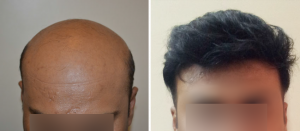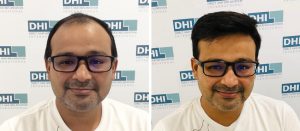 Here are our clients before and after images or you can view more results here https://www.dhiindia.com/dhi-hair-replacement-before-after-results/
Book Your Consultation with DHI's Hair Expert!