Journey That Created The World's largest Hair Restoration Company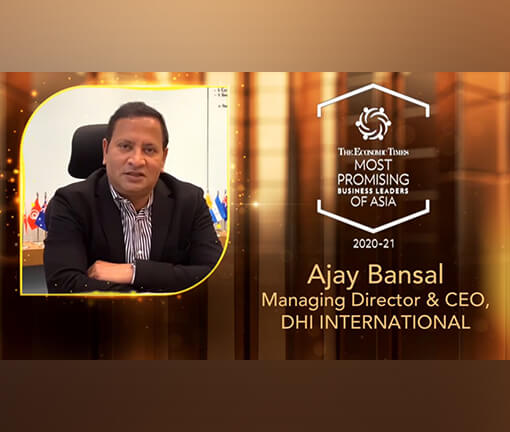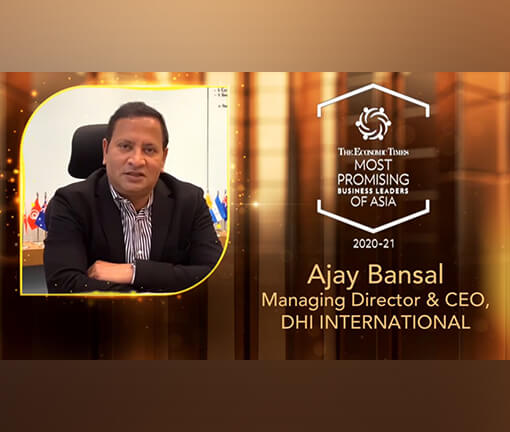 The Economics Times has recognized Mr Ajay Bansal, CEO, DHI International as one of the Most Promising Business Leaders of Asia at The Economics Times – Asia Business Leaders Conclave 2020.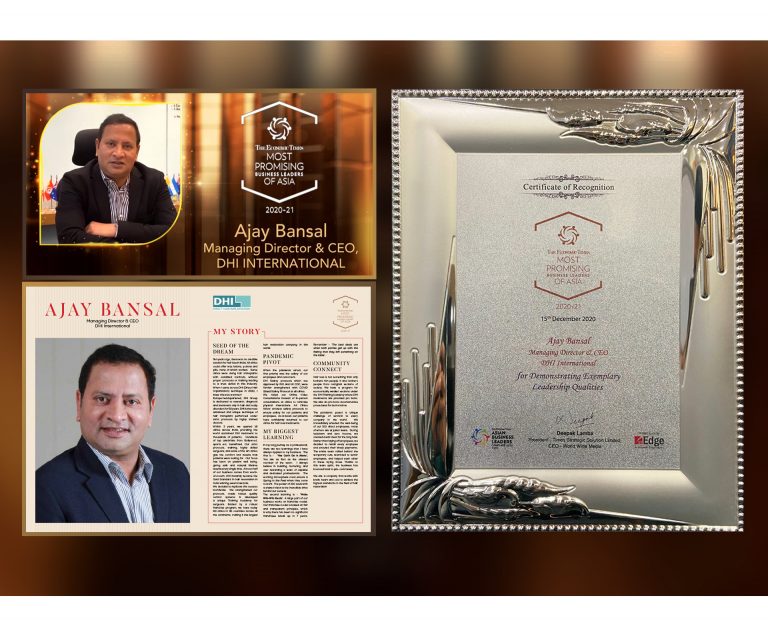 Here is a glimpse of Mr Bansal's journey of over a decade in the field of Hair Restoration… in his own words.
Ten years ago, there was no credible solution for hair loss in India. All clinics could offer was lotions, potions and pills, none of which worked. Some clinics were doing hair transplants with outdated methods, without proper protocols or training leading to a trust deficit in this industry. When I came across DHI (Direct Hair Implantation) technique in 2010, I knew this was a winner!
Europe headquartered, DHI Group is dedicated to research, diagnosis and treatment only in hair and scalp disorders for 50 years. DHI is the most advanced and unique technique of hair transplant performed under strict protocols by highly trained doctors.
Within 3 years, we opened 16 clinics across India, providing the world acclaimed DHI treatment to thousands of patients. Hundreds of top celebrities from Bollywood, sports etc. benefitted. Our strict protocols, training, highly skilled surgeons, and state of the art clinics give the comfort and results that patients were looking for. Our focus has been on patient well being, giving safe and natural lifetime results every single time. Almost half of our business comes from word-of-mouth. DHI instantly became the Gold Standard in hair restoration in India winning several awards.
We decided to replicate this success worldwide. We strengthened our protocols, made robust quality control systems & developed a unique Training Academy for surgeons. Backed by a robust
franchise program, we have today 63 clinics in 30 countries across all the continents, making it the largest hair restoration company in the world.
When the pandemic struck, our first priority was the safety of our employees and customers.
DHI Safety protocols which are approved by ISO and UK CQC, were further strengthened with COVID Shield Safety Protocol at all clinics.
We rolled out Online Video Consultations instead of in-person consultations at clinics to minimize physical interactions. All Clinics follow strictest safety procotols to ensure safety for our patients and employees. As a result, our patients have confidently returned to our clinics for hair loss treatments.
In my long journey as a professional, there are two learnings that I have always applied to my business. The first is – 'You Can't Do It Alone'. You are as fast as the slowest member of the team. I always believe in building, nurturing, and over rewarding a team of capable and dedicated professionals. The working atmosphere must ensure a Spring in the Feet when they come to work. The power of 100 souls with a shared vision is the incredible drive behind our success.
The second learning is – 'Make Win-Win Deals'. A large part of our business works on franchise model. Our franchise model is based on fair and transparent principles, which is why there has been no significant franchisee break up in 7 years. Remember – 'The best deals are when both parties get up with the feeling that they left something on the table'.
Hair loss is not something that only bothers rich people; it also bothers people from marginal sections of society. We have a program for economically weaker sections under the DHI Training Academy where DHI treatments are provided pro bono. We also do pro bono reconstructive procedures for burn victims.
The pandemic posed a unique challenge of survival to every company in the world. We immediately ensured the well-being of our 100 direct employees, many of whom are at junior levels. During lockdown and zero income, we created a war chest for the long haul. Rather than laying off employees, we decided to retain every employee and ensured their timely payments. The entire team rallied behind the temporary cuts, restricted to senior employees, and helped each other in these trying times. Thanks to this team spirit, the business has bounced back to pre-covid levels.
We are a company that works with brain, heart and soul to achieve the highest standards in the field of hair restoration.
Ajay Bansal
CEO, DHI Innternational