Has anyone had the desired hair transplant results in less than eight-nine months?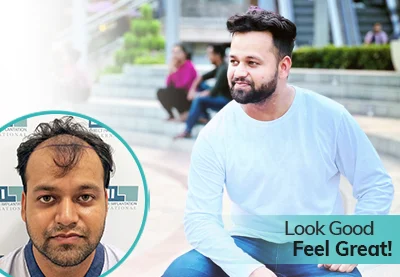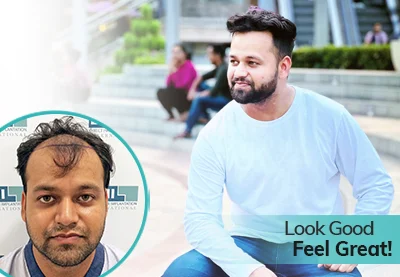 Yes, getting desired hair transplant results in less than eight-nine months is possible. DHI India's top hair transplant doctors have helped many people to get their hair back in just a few months by following the proper hair transplant treatment with the advanced Hair Transplant DHITM Direct Hair Implantation technique.
Here is the story of Prince Kumar, where he shared his hair transplant journey at DHI Clinic and how it helped him get desired results in just a few months.
Prince Kumar has been facing hair loss-related problems for a while. It changed into semi-baldness with time, and his hairline shifted back. Soon it started affecting his lifestyle and confidence, and he decided to get a hair transplant treatment to solve this problem forever.
Prince researched different hair transplant techniques and went to different clinics and surgeons for consultations to select the best one for himself. Choosing the top hair transplant doctor was another concern for him. Finally, he decided on DHI- Direct Hair Implantation technique because this technique offers the following advantages:
Better control of the angle, direction, and depth.
Ensure a higher survival of the grafts rate
Maximum density
Low downtime/Speedy recovery
100% lifetime Natural results
And has many positive customer feedbacks. Also, other information he got online while searching about DHI- Direct hair implantation technique attracted him.
Prince selected the DHI clinic to get his hair transplant done. In the DHI hair transplant technique, the healthy hair follicles are extracted from the donor area and implanted in the bald area using single-use, patent DHI instruments. These tools help get the best control over angle, direction, and depth during the procedure and offer the best results.
Prince's all hair transplant procedure was accompanied initially by a Scalp diagnosis, which helped the DHI doctor to understand the reasons for his hair fall, his medical history, and the results he may expect from his hair transplant surgery. Based on the results, a customized DHI hair transplant plan was designed for him. Also, it included a list of tests, like body Glucose test, PT, Clotting and Bleeding time, CBC, ECG, APTT, and HBsAg.
Before performing the surgery, local anesthesia was applied to the scalp. It helps in making the scalp numb and the process painless. Then, the 4550 hairs were implanted, and the complete hair transplant procedure took six hours, including extraction and implantation. Also, the antibiotic cream and bandage were applied to the donor site after the surgery to avoid infection.
Prince mentioned that the results he achieved after the procedure were very natural and satisfactory. Also, unlike other surgeries, he could perform his day-to-day activities without significant restrictions. Furthermore, the hair transplant from the DHITM direct hair implantation technique has a short recovery time, and patients can continue their daily routine immediately after the surgery.
Within eight-nine months, Prince Kumar achieved the desired hair transplant results. Check out Prince's before and after images below and see how the DHI hair transplant treatment has restored his hairline and hair and helped him look great. His big smile and confidence show he is pleased with the results. He recommends that everyone visit the DHI Clinic and get the hair transplant done.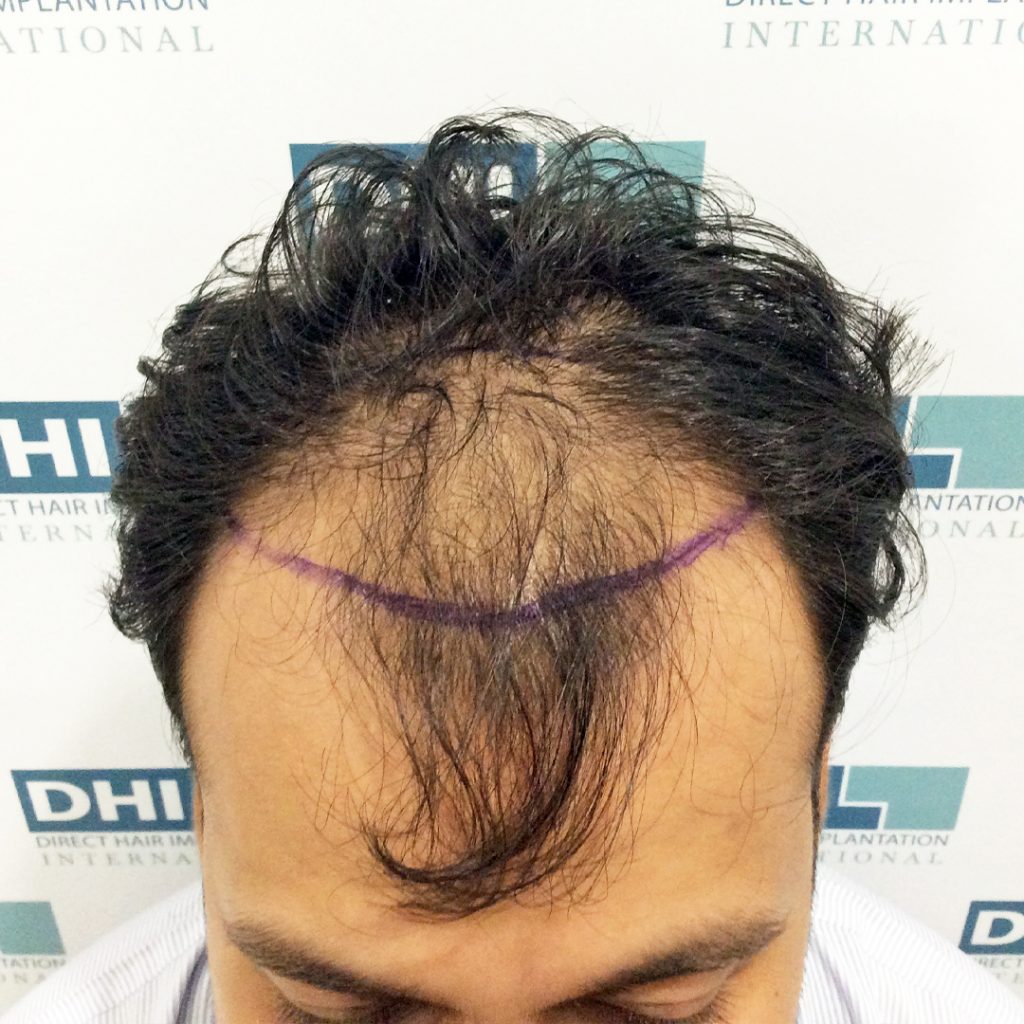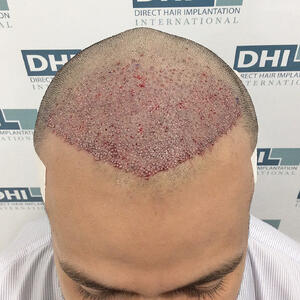 After DHI Hair Transplant Procedure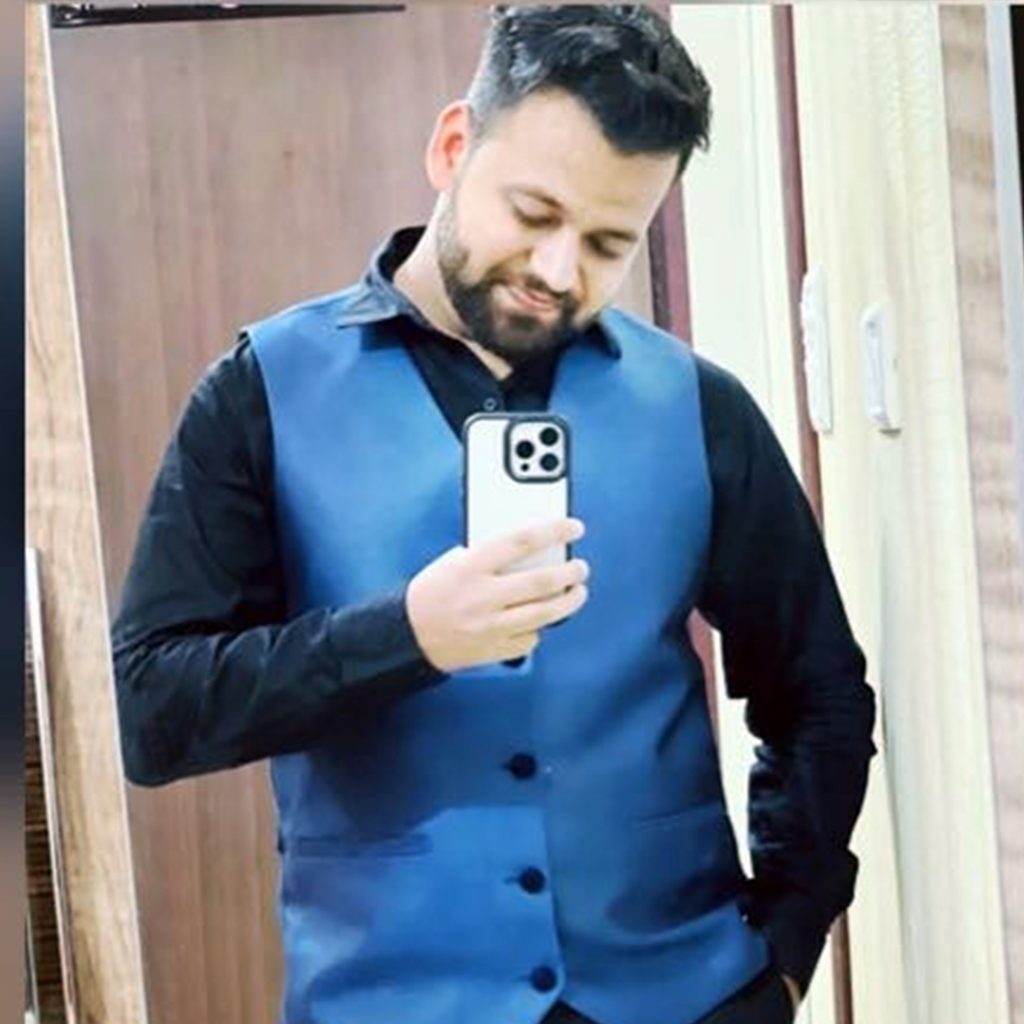 After eight and half months
Why is a Hair Transplant Important for permanent solution of hair loss treatment?
Appearance plays a significant role in everyone's life. However, baldness and hair loss have become common concerns due to an unhealthy and stressful lifestyle. This is why many people choose hair transplants to regain their hair permanently.
Hair transplants can be performed using FUE, FUT, and DHI-Direct hair implantation techniques. DHI is the most advanced technology that can offer the best results without any involvement of pain, scars, and holes.
DHI hair transplant technique has made it possible to restore people's hair growth and offer a thick and healthy scalp in the shortest time. Also, the implanted hair from DHI-Direct hair implantation doesn't fall out, looks like natural hair, and grows forever.
Who is the right candidate for the DHI procedure?
DHITM direct hair implantation is India's most trusted hair transplant technique globally. Anyone suffering from a baldness problem and a suitable donor area is the best candidate for this treatment. Other than these, the following characteristics make you the right candidate for a DHI hair transplant:
Hair Diameter: Anyone with thicker hair growth can be the best candidate for DHI treatment. Thicker hair offers better coverage and better results than thinner hair.
Donor Hair density: The candidate must have more than 50 follicles per square centimeter hair density in the donor area.
Age: Anyone above 25 years of is the best candidate for a hair transplant.
Gender: Both men and women are suitable for the DHI hair transplant treatment.
Expectations: The candidate with realistic expectations gets a better outcome from the DHI technique.
Why choose DHI India for hair transplantation?
DHI Medical Group has been solving hair loss-related problems for people worldwide since 1970. In 2005, DHI Medical Global Group realized that FUE and FUT don't offer flawless results to the people and are associated with a few drawbacks. DHI's doctors designed the DHITM (Direct Hair Implantation) technique to solve this problem. The entire DHI procedure is performed by DHI Master Surgeons trained at DHI Hair Restoration Academy of London to ensure 100% natural results and maximum viability. The graft survival ratio with the DHI technique in India is more than 97%, much higher than in other clinics.
DHI International Medical Group is a fast-growing and high-tech hair transplant brand in India and globally. DHI International has been awarded "The Brand of the Year 2018" under the Hair Restoration category by 'The CEO Magazine, CMO Asia and Asia Africa GCC Retail Congress have chosen DHI International as 'The Hair Restoration and Transplant Company of the year 2018,' and AsiaOne Magazine has chosen DHI International as one of 'India's Greatest Brands for 2018-2019'. DHI International was also awarded "BEST CUSTOMER EXPERIENCE IN HEALTH CARE," hosted by Quantic in 2022. In addition, DHI has been awarded various certifications, including ranked No. 1 in the customer satisfaction survey for the hair restoration industry by IMRB, TUV – Austria, ACHS – Australia, and ISO. Today, DHI is the world's largest chain of hair transplant clinics, with 75+ clinics in 45 countries, where 16 are located in India.
DHI's top hair transplant doctors don't split hair and grafts and keep things crystal clear with the candidate throughout the process. Instead, the number of hair to be transplanted is decided based on the Unique Diagnostic System Alopecia (UDSA), a combination of tests. This helps DHI surgeons to understand scalp conditions and customize the hair transplant treatment plan accordingly. In addition, all DHI clinics follow the best safety and hygiene protocols. As a result, DHI has over 350,000 satisfied patients, including business leaders, celebrities, athletes, and common people.
If you are also looking for a permanent solution for hair loss problems and want to achieve denser hair growth like Prince Kumar, contact DHI India and book a consultation with our top hair transplant doctor.