Happy Patient's Hair Transplant Journey with DHI India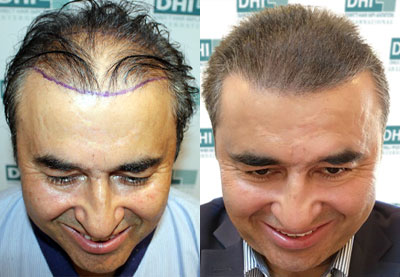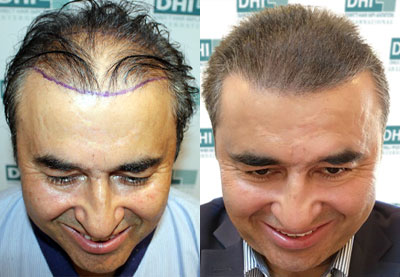 Hair loss has become a widespread problem influenced by factors like hormones, genes, stress, illness, drugs, injuries, autoimmune disease, and diet. It ranges from mild hair thinning to total baldness. Hair Transplant in India has been the most trusted solution for all kinds of hair loss issues. DHI India offers advanced hair transplant treatment in India, and it has helped more than 250,000 people, including business people, athletes, celebrities, and ordinary people.
This is the happy patient feedback and story of ever-smiling Yogesh Sharma from San Francisco, who came especially to the DHI Delhi clinic to get the hair transplant treatment.
Yogesh Sharma faced hair loss issues for quite a long time. He knew that a hair transplant was the only permanent solution to get his hair and happiness back and wanted to get this treatment for a while. He revealed that he did much research on hair transplants, and he came across different techniques while searching on the internet and talking to his friends who got hair transplants in the past.
Yogesh Sharma researched and came across FUE, FUT, and DHI techniques, where he selected only DHITM direct hair implantation technique. For him, FUT was a big no-no. He was confused between FUE and DHI techniques. But when he read about DHI, he liked that the technique was not invasive and involved minimal blood loss and pain.
The next step was to select the clinic. Yogesh researched DHI India and was impressed with the client reviews and images of patient results. He contacted the hair loss specialist at DHI Delhi clinic and discussed his condition and the best suitable treatment for him through video consultation. Here are the before and after images:
Before Procedure: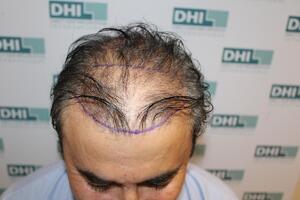 Yogesh came to the DHI clinic in Delhi and met the hair loss medical team. The whole treatment plan was associated with an overall hair loss diagnosis. He revealed that his experience was amazing. The DHI doctor explained every step of the hair transplant process to him, including post and pre-hair transplant procedure precautions.
Post Procedure: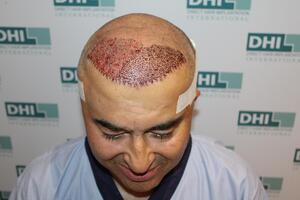 During the procedure, about 4,300 hairs were implanted in the front area of the head using DHI patented implanters to offer high-density and natural-looking results. This way, the DHI doctor matched his current density of hair. Both extraction and implantation processes took about 6 hours in total.
According to Yogesh, the hair transplant procedure went very well. Also, the recovery after the process was smooth.
8 days after the procedure:
On the 8th-day post hair transplant, Yogesh visited the DHI Delhi clinic for his final head wash to remove the scabs from his implanted area. According to Yogesh, the hair transplant procedure was very satisfactory, and he was very happy.
He thanks DHI Delhi and is looking forward to great hair growth. He was very confident that his results would be pronominal.
On average, the implanted hair takes between 9 to 12 months to get natural-looking results. The recovery process and time for showing optimal results from hair transplant vary from case to case. However, the initial effects begin to show within around 4 months after the surgery.
There will be shedding of hair in the initial stage. They will enter into the "resting" phase for about 3 months, post that new hair growth will begin. It is a natural process that offers satisfying and permanent results in the next few months.
Yogesh Sharma Hair Growth Journey: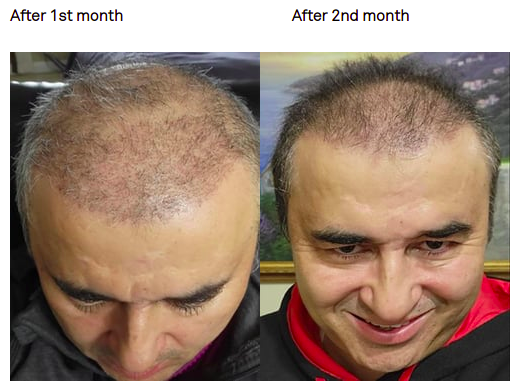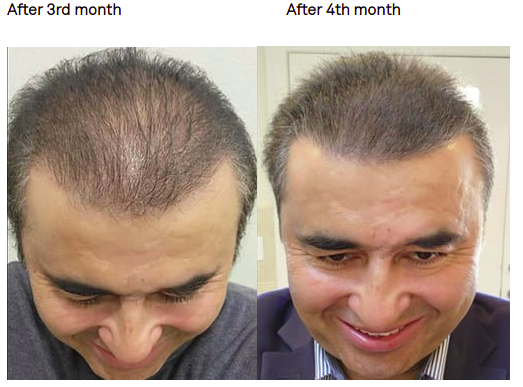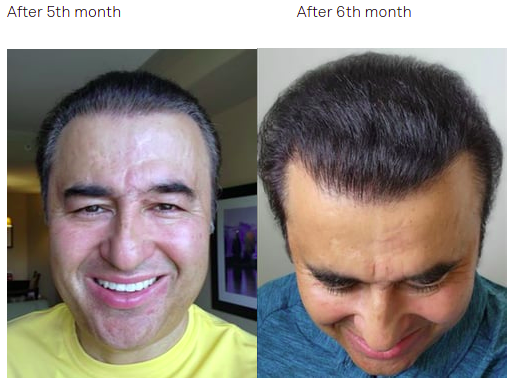 DHI technique is the most advanced, safe, and painless hair transplant technique offered only at DHI clinics. It involves no pain and no scars. The hair follicles implanted using this technique do not fall out and grow naturally for a lifetime. Each hair is placed in the single-use instrument one by one and implanted in the bald area. This way, DHI surgeons can offer 100% natural results with maximum follicles survival rate through the DHI technique. The end-to-end procedure is only performed by DHI Surgeons; no assistant touches the patient scalp.
DHI Delhi team is glad to be a part of Yogesh Sharma's glorious hair transplant journey.
DHI Medical Group has been offering hair restoration solutions since 1970. In 2005, DHI Group introduced the DHI (Direct Hair Implantation) technique. And it is now offered in 16 authorized clinics in India.
DHI India follows the most precise process to provide natural results, where design, direction, and density play a major role. Following a proper diagnosis, the DHI doctors design the perfect hairline design and keep the major designing techniques in mind. This way, they can offer the natural M shape hairline for men and rounded hairline to women.
To ensure the right direction, depth, angle, and density, the extracted hairs are implanted using the patent DHI implanters. These are single-use implanters that cause no damage to skin tissues and no shock loss to hair follicles. Throughout the years, DHI clinics have mastered the technique of providing natural and dense results from hair transplants.
At DHI India, all procedures are performed only by trained and certified doctors. All doctors at DHI clinics are trained at London Hair Restoration Academy. No non-medical assistants are allowed to conduct the procedure. Also, DHI follows the strict safety protocols accredited by UK CQC and ISO throughout the procedure. This way, we never sacrifice for the results. The graft survival rate at DHI clinics is much higher than in other clinics, i.e., more than 90%. It makes us the best hair transplant clinic in India.
Now, we are offering a broad range of services to prevent hair loss. All of these are associated with a complete diagnosis. We maintain full client confidentiality and never leak their data.
DHI India has been the favorite spot for people worldwide to get a hair transplant. If Yogesh Sharma's story has motivated you to get a hair transplant, book your consultation with DHI doctors without hesitation.