Hair Transplant in Kolkata using DHI Technique – Patient Testimonial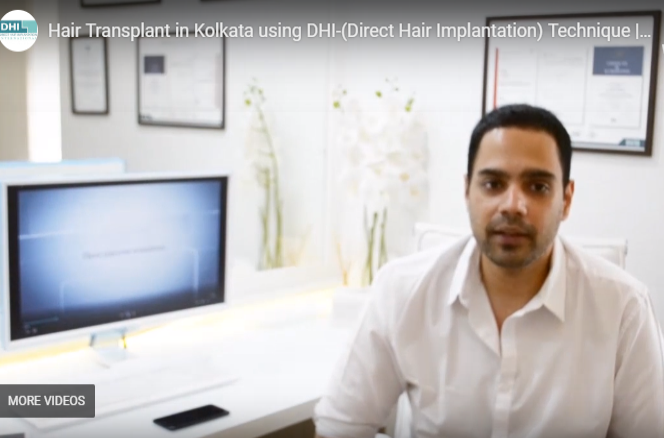 Anant Agarwal shares "hair loss started affecting me early in life, initially I tried lot of fancy products like shampoos, lotions, medicines and none of them worked for me. By the time I was 29 years, I had a big balding which was visible and concerning." Anant started to experience hair loss at a young age and was not sure whether one should consider hair transplant at such an early stage?
He visited some known clinics but was not satisfied with them. Then he learned about DHI from his friend who themselves had undergone DHI treatment and was very satisfied with the results.
On choosing DHI hair transplant clinic in Kolkata for his hair transplant, Anant felt that other clinics focused more on the money aspect, offering discounts and other schemes to make their offering look attractive. This is where DHI is different, "DHI's consulting was based on what was happening to me rather than the money aspect of the procedure which made the entire consulting experience very comfortable".
Anant did weight the cost of DHI versus cheaper clinics but was convinced that DHI's quality standards, instruments
and procedure technique, made every penny worth it. Sharing his overall experience, Anant recommends anyone facing hair loss to definitely visit DHI's clinic and says "the procedure was really cool; it was absolutely pain free with no hassles involved". Let's hear him:
Click here to Book your consultation with our expert doctors.