Hair Restoration Journey of Indian Hockey Legend SV Sunil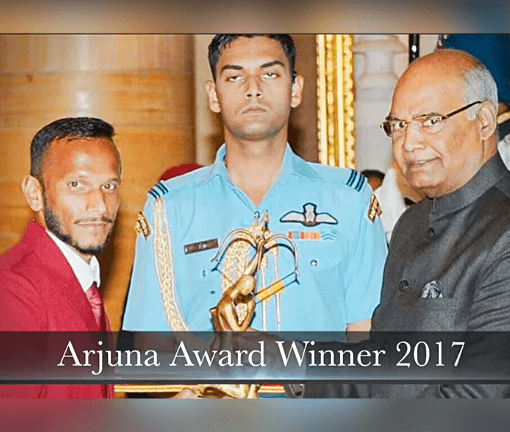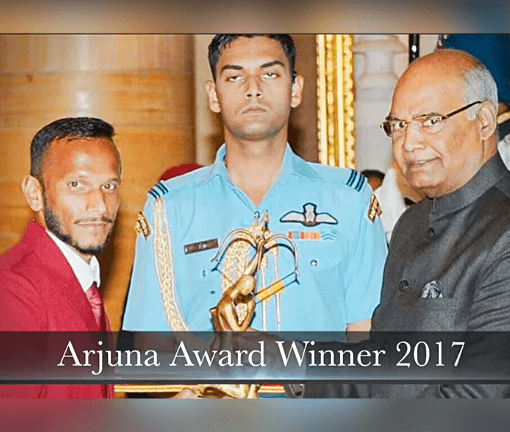 SV Sunil is an Indian Hockey Legend known for his remarkable performance in the London Olympics, Commonwealth Games, and many other Championships. In 2017, he was awarded with Arjuna Award by Mr. Ram Nath Kovind, President of India. However, even after so many achievements, SV Sunil was dissatisfied with how he looked because of his Hair Loss.
This is the story of SV Sunil and how making an early Hair Transplant decision at DHI has helped him regain his confidence and self-esteem.
As a Hockey Player, SV Sunil has always been an inspiration for many people. When he was 27 years old, he started noticing hair loss signs and bald patches on his scalp. It was a nightmare for him because the whole world is witnessing him. Generally, every athlete needs to train professionally, where they have to undergo stress and sweat, and practice under different temperatures. And due to sweaty and strained surroundings, many athletes suffer from the weakening of hair from roots and eventually hair fall.
SV Sunil noticed the early signs of hair loss due to the same reason, and he became devastated and desperately sought for the possible solution to get his hair back. And finally, he came to know about DHI hair transplant in India and contacted our team to find the accurate diagnosis and treatment.
At his visit, the DHI specialist diagnosed his scalp condition and suggested him to opt for a Hair Transplant Treatment. He was diagnosed with Norwood Grade 2 Alopecia. In this condition, a slight recession of the hairline around the hair crown is noticed.
Based on the diagnosis, finally, his procedure started on 19th March 2019, where 4598 hair were implanted in the diagnosed area using DHI patented implanter. To give the desired density and match his current hair density, more than 85 hair per square centimeter were implanted. The Implantation and Extraction process took almost 3 hours each
When we asked Sunil that had he ever gone for any other treatment before Hair Transplant, he mentioned that 'No, he had not opted for any other expert treatment in the past, but his friends have suggested him to use some hair oils; he tried applying the same for quite a long time, but the results were not very availing. Then later, he came to DHI and is very happy with the overall outcome.'
In the beginning, Sunil was quite doubtful about his decision, but once he reviewed the past results of the clients, he regained his confidence and underwent the procedure. According to Sunil, the procedure was painless and smooth, and he got 100% natural results after the surgery.
He mentioned, the post-procedure recovery was also associated with no side effects, and he returned to his daily routine after three days of surgery. The customized strict plan was prepared for him by our DHI specialist, where all the essential instructions were mentioned to ensure that newly implanted grafts are rooted delicately in the new sites, as they take some time to get thoroughly 'Entrenched'. Any kind of over-exertion can create abnormality in the procedure. We are glad that Sunil followed all the directions appropriately.
When we asked him what he loves the most about his hairline results, he mentioned that his implanted hair looks incredibly natural, and no one can identify that he had ever undergone a hair transplant surgery.
The overall follow-ups were completed at regular intervals of time while following strict DHI protocols. After nine months, Sunil visited the DHI clinic for a post-surgery evaluation; by this time, his implanted hair was entrenched properly and looked very natural. We were delighted to look at the confidence and youthfulness on his face. His personal and social distresses disappeared and replaced by a cheerful expression, and he is glaring on the field.
He also mentioned that he is again planning to go for another hair transplant procedure to regain the hair growth on the backside of the scalp because he is very satisfied with his past outcomes. He trusts DHI and looking forward to undergoing his second surgery with us. We are delighted to help Sunil get his hair back.
Many sportspeople are sensitive about their hair loss because they have to be in Limelight 24*7, and therefore, they have to focus on looking faultless. And Hair Transplant at DHI can be a Hi-Tech and trustworthy solution performed by hair transplant professionals to replicate the angle and growth of natural hair and cure problems related to baldness and hair loss.
SV Sunil is shinning with his looks and hockey skills on-field as well as off-field. And just like him, you can also solve signs of unwanted hair loss, regain your confidence, and acquire natural and permanent results with Hair Transplant Procedure at DHI.
About DHI India:
DHI is considered as India's hair restoration leader. It has spread in 60 affiliated locations and treated hair fall and baldness-related problems of over 200,000 clients, including film stars, sportspeople, business professionals, and other individuals.
DHI was founded in 1970 by KP Giotis with the aim to solve hair and scalp-related issues. And with the focus and prominent techniques, DHI has established its name in the Pioneers of the Medicine field. We believe in innovation and offering the best services that propose remarkable results. For every client, DHI Doctor plans a customized procedure to ensure s/he is getting the desired outcomes.
At DHI, all the techniques are performed using DHI Total Care System while considering the overall hygiene. In addition, we use DHI Patent instruments to guarantee zero damage and scarring to the donor area. The overall procedure includes scalp examination, precise mathematical count of donor hair and recipient area, computerized testing, extraction and implantation of donor hair, and post-surgery assessment. It allows us to present 100% natural and permanent results.
Click here to Book Your Consultation with our Expert Doctors.