Female Pattern Hair Loss: Frequently Asked Questions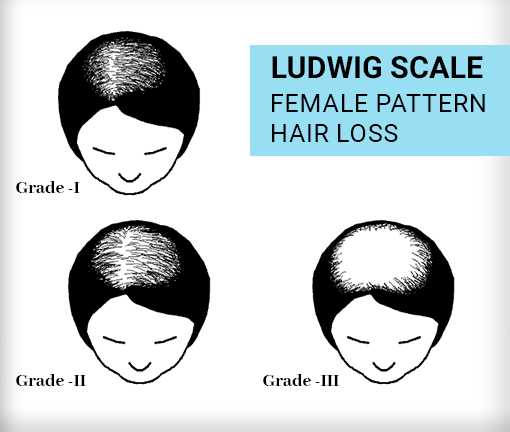 Are you noticing bald spots on your scalp? Are you shedding comparatively more hair each day? Is your ponytail looking thinner to you? You might be undergoing Female Pattern Hair Loss (FPHL). It is a prevailing situation where women start noticing balding for specific reasons, like work pressure, medical conditions, aging, hereditary, and more.
Female Pattern Hair Loss is tricky and can lead to emotional distress, especially when it is noticed at a younger age. The reason behind it is that hair plays an essential role in defining one's personality, and when it is gone, it can damage self-esteem badly. However, getting the proper treatment at the right time can prevent hair loss patterns easily.
To get the proper treatment for hair transplant, it is vital to understand Female Pattern Hair Loss properly. Therefore, as an internationally recognized Hair Restoration Center, DHI India has combined some frequently asked questions we came across at our office. As a result, it will help you realize your condition early and know potential hair restoration options.

What is Female Pattern Hair Loss?
Noticing uncontrollable Hair Loss without any significant reason is known as Alopecia. It can be hereditary or adapted by any external factor. On average, a human sheds approximately 100 hair in a day. When each hair is shed, new hair grows on its spot. It is a natural and continuous process. However, when this process is interrupted, associated with more hair fall and less hair growth, which leads to Alopecia or hair loss.
Common reasons for this problem are a family history of balding issues, aging, and serious medical condition. Of course, there can be short-term causes, too, like pregnancy, medication, lack of nutrients, coming excessively in contact with rainwater or high-intensity air, and more. However, in most cases, aging is the reason for noticing hair loss.
If you also notice female pattern hair loss signs, make sure to consult your doctor. S/he will suggest the appropriate treatment. You can also contact DHI India to get your treatment done.
Which age group of females is most likely to notice Hair Loss?
All women can notice Hair Loss, but it is most common in women who are older than 40 years, pregnant, lactating, or menopausal women, women who have undergone Chemotherapy, women with a severe medical condition or are on medication that leads to hair fall, women who apply harsh or too much styling products on their scalp, and women with depression or related problem.
How common is hair loss in Women?
Hair Loss in Women is as common as in men. And Female Pattern Hair Loss affects about one-third of women in the world. Therefore, you can easily find a potential solution for it.
How to tell if I have Female Pattern Hair Loss?
The best way to ensure your hair loss condition is to visit a hair transplant clinic or dermatologist. They are experts in diagnosing hair loss problems and can tell you why your hair falls. Other hair loss conditions may also look like Female Pattern Hair Loss; therefore, ensuring is essential to get the proper treatment.
Can I Reverse Female Pattern Hair Loss?
You cannot reverse female pattern hair loss, but you can stop, reduce, or regrow the hair through different DHI techniques. DHI doctors will examine your scalp and suggest the best hair loss treatment. It might not offer immediate results, but the outcome will be reliable.
Is it safe to get a Hair Transplant?
A Hair Transplant is a surgical procedure to get your hair back, and every surgical mode involves some risks. However, with modern DHI techniques, hair transplant becomes very safe. The whole procedure is performed by DHI-specialized doctors, following strict protocols and patented tools so that each candidate can get reliable results. Therefore, if signs of female pattern hair loss increase, you can choose Hair Transplant.
How do we measure the results?
To measure the result, you can get the computerized alopecia test. In addition, it will share the precise data of implanted follicles, where you can verify the results based on their survival rate.
Research shows that, on average, only 1 out of 2 grafts survive in clinics that do not offer verification mechanisms. At DHI India, we measure results using computerized alopecia tests to ensure that our clients get satisfactory results. As a result, our clinics' verified Graft survival rate is 97%.
In addition to that, your transplanted hair will shed within a month, which is normal. So do not judge your results based on that. Your new hair will generally start growing after three months. And after six months of the hair transplant, your transplanted hair will start appearing as your usual hair.
How do you select the doctors to get a hair transplant for women in India?
To get the problem of Female Pattern Hair Loss treated, it is essential to get the proper treatment. And for that, you have to be sure about the doctors by checking their experience and background. We recommend consulting a licensed and well-trained doctor to ensure dependency on the surgery and get satisfactory results. At DHI India, all procedures are performed by MCI-registered and highly trained surgeons to offer the required results to all candidates.
Does pricing matter when choosing Hair Transplant for curing Female Pattern Hair Loss?
Before choosing hair restoration surgery, women wonder about prices a lot. So yes, pricing matters but results matter the most. And the whole pricing point depends on the type of procedure, clinic, and doctor's experience.
Sometimes, people select more affordable surgery from cheaper clinics but cannot get satisfactory results because of substandard facilities, unqualified technicians, cheap instruments, and no after services. So, even less investment with no results is not worth it.
DHI techniques are performed by trained and qualified surgeons with patent' single use' instruments to offer 100% results and 0% scarring.
Best Female Pattern Hair Loss Diagnosis in India:
DHI India has a team of experienced and certified doctors who offer patients world-class hair transplant treatment. Every procedure is associated with a proper examination of the problem. Depending on that, the best treatment is suggested to our patients. The Hair Transplant involves 100% natural human hair, which is transplanted using high-grade patent tools and gives a natural look.
View more female hair transplant results and book your appointment with DHI doctors for your hair loss queries!