DHI Patient's Hair Transplant Journey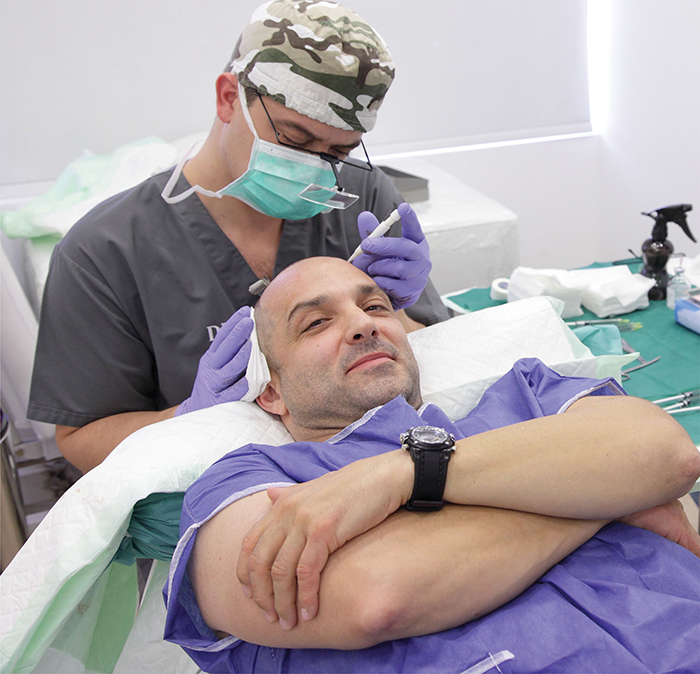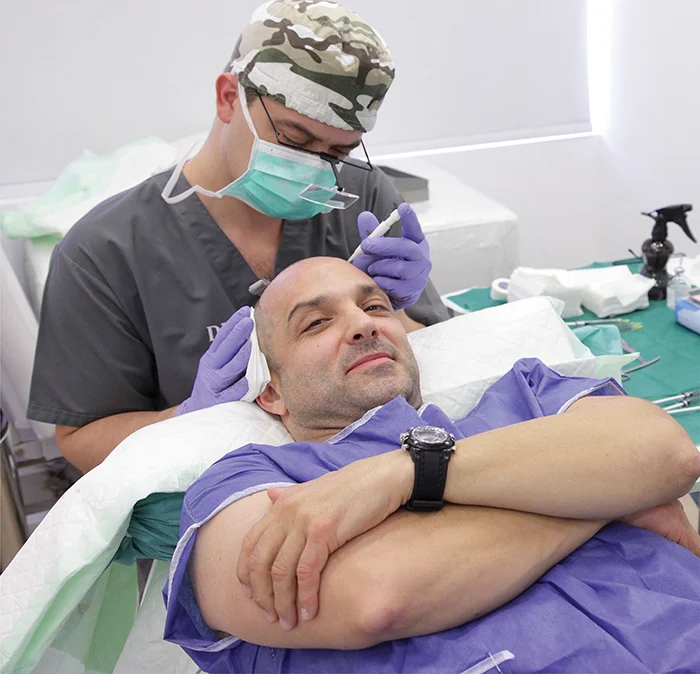 In this video, DHI patient Raj talks about his experience with DHI and how his hair transplant boosted his confidence. Watch this video to know more.
DHI Medical Group is the global leader in diagnosing, preventing and treating hair loss. Driven by a passion for innovation, transparency, and education, DHI Global Medical Group, has been researching, diagnosing, and treating hair and scalp disorders for 50 years and has treated more than 250,000+ delighted patients across 75 clinics worldwide.
Our vision is to transform lives through hair restoration by introducing cutting-edge technologies, innovative medically safe techniques, and products designed to contribute to the health and well-being of all hair loss patients.
With this vision, DHI Medical Group started the journey from Palo Alto, California, in 1970 and soon expanded in Europe. Today DHI International operates 75 states of the art clinics across 45 countries worldwide and continues to grow rapidly.
DHI Medical Group has the largest and most experienced team of surgeons and healthcare professionals specializing in hair loss treatment. After pioneering FUE in 2002, DHI innovated and launched the Direct Hair Implantation procedure in 2008. DHI is considered the gold standard in hair restoration with the least invasive, one-step implantation technique having the strongest research advisory board, US & EU patents, and world-class facilities that operate per standards accredited by the ISO & UK CQC.
DHI's standard operating procedures and protocols are applied in all procedures to ensure 100% Safety and Guaranteed Natural results every time. In recognition of its unique excellence, DHI has been awarded various certifications, including UK CQC, TUV – Austria, ACHS – Australia, ISO, and several industry awards.
DHI Global Medical Group has established the industry's first institution of practitioner education – The DHI International Hair Restoration Training Academy. Since 2009, we have trained and certified more than 250 doctors to ensure safety and effectiveness.
In a customer satisfaction survey conducted on the hair transplant industry by IMRB, DHI was rated 8.5 on a scale of 0-10. We offer a complete range of hair loss solutions for all stages of hair loss which includes Diagnostic, Preventive, and Hair Restoration treatments. Our Hair restoration services include scalp for men and women, beard, eyebrows, and body hair. DHI international has performed a thousand procedures, including celebrities like Bollywood actors, Sportsmen, Politicians, and Business Tycoons.
In recent years we have broadened our range of services, particularly in the areas of hair loss prevention and hair loss diagnosis. We regularly set new global benchmarks such as 12,000 hair implanted in a single session, complex afro hair transplant cases, and reconstruction of eyebrows in burn victims.
At DHI, we not only restore hair but also transform lives.
Click here to Book your consultation with our expert doctors.