DHI's Humble CSR Initiative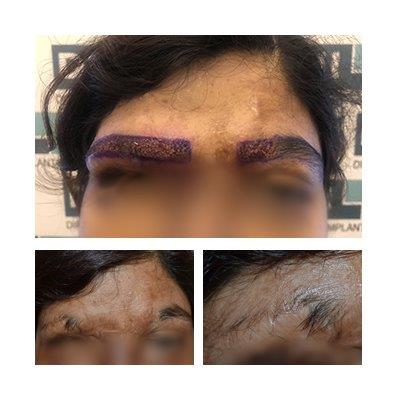 DHI has partnered with Atijeevan Foundation, an NGO that helps burn victims reconstruct their lives by contributing in a small way, doing hair transplant and facial transplants.
Recently, an eyebrow procedure was done for a 31 year old female patient by implanting 609 hairs to rebuild her eyebrows. Since 1970, DHI has been committed to transforming lives with every hair transplant or graft. Our hair transplant procedures aim at restoring one's aesthetic beauty that will leave the person with renewed confidence. Hair transplantation procedures, scalp micropigmentation, scalp repair, GFC, PRP and beard restoration are some of the other key procedures through which DHI has been instrumental in serving the mass public globally. 
Before Procedure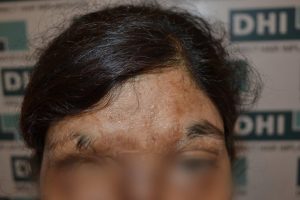 After Procedure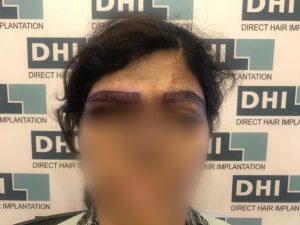 After 2 Months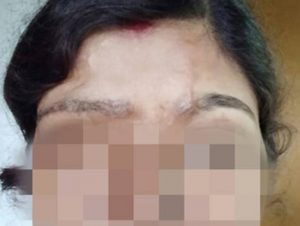 After 6 Months