DHI Medical Group opens its 61st clinic in Mauritius
For centuries, hair loss has continued to cause severe psychological impact on men and women. Hair transplant is the most reliable and medically proven solution for re-growing hair. Getting a hair transplant without painful intervention!
This is what DHI, a world renowned medical group established in Greece by Kostas P. Giotis in 1970, is now offering to Mauritians and those living in the Indian Ocean. The clinic in Mauritius is the 61st of its kind around the world and Mauritius is the 37th country offering this service. The clinic is in Floreal and is fully operational as from July 2016.
Dimanche I'hebdo (07.08.2016)
The DHI clinic, known globally, has opened its 61st branch in Floreal. It offers the latest innovation in the field.
Ajay Bansal, the CEO of DHI International explains that "the Indian Ocean represents an important market for the services proposed by the group.
As Mauritius is positioned as a hub for medical tourism, our group is on its way to become the benchmark for treatment against hair loss, in this region."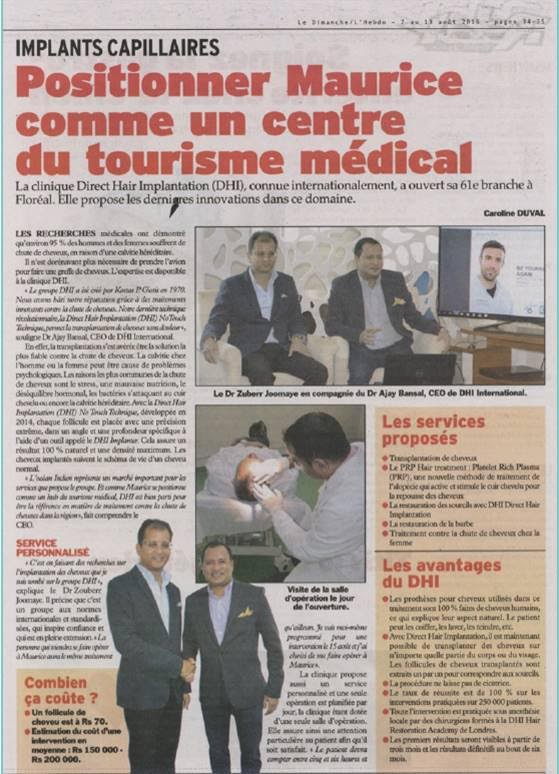 Click here to Book your consultation with our expert doctors.