DHI launches Direct Hair Fusion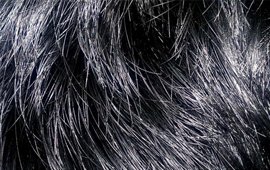 DHI launches Direct Hair Fusion the latest technique in their range of Hair Restoration Solutions. Get the perfect hair to give you a million dollar look, each day!
India, New Delhi, xx September, 2015: DHI India, a subsidiary of DHI Medical Group, one of the world's leading hair restoration clinics, announces the launch of DHF (Direct Hair Fusion), which is a non-surgical hair replacement method that gives the desired density of hair instantly. The process is non surgical, has no side effects and is cost effective. It works really well for people with major hair loss and who cannot undergo the Hair Implant process due to lack of donor hair follicles. The services are currently available in the Delhi, Bangalore and Kolkata clinics and will soon expand to other cities as well.
Typically hair loss is seen as a condition traditionally affecting middle aged men and women, but now it is spreading across young population also. The point of difference lies in the pattern and severity of the condition. While women suffer more from hair fall and hair thinning, men suffer from patch-pattern baldness.
There are several reasons why some individuals cannot benefit from hair transplant surgery, such as – insufficient hair in the donor area to perform a hair transplant procedure successfully -recipient area not likely to support transplanted hair follicle due physical trauma or other reasons -Those who do not wish to undergo a surgical procedure – High cost of surgical procedure
DHF is a very credible option available to such individuals. DHI's staff has undergone special skills training for the DHF technique. Well trained professionals use DHI's technology to perform the DHF hair replacement procedure. The results are astonishing! Hair fusion is undetectable, and guaranteed to prevent any embarrassing moments. The hair can then be maintained and washed just like the natural ones and can be trimmed as well.
Ajay Bansal, CEO, DHI India says "DHF is the world's most sophisticated and advanced non clinical hair replacement procedure. It gives you the ultimate look that you desire with thickness, body and density, even if the bald area is big or the volume is gone. With DHF you can have any hairstyle you want. It gives you – 'the winning look' as it not only makes you look sharper and younger but also cool and confident."
"The cost-effectiveness of the procedure makes it the most sought after option after hair implants. We want to provide better alternatives to people and want them to settle only for the best as per their need" he added.
According to the figures available, the estimated market potential of the hair restoration industry is Rs 10,000 crores. However, this growing industry in India has been dominated by small players and individual practitioners who perform these procedures using outdated technologies and without standard protocols. DHI was among the first to bring world standards in hair restoration to India.
About DHI India DHI is India's leading hair transplant clinic and a global hair restoration leader. It is spread across the world—having 56 affiliated locations, which have restored hair for over 200,000 clients. DHI's endeavor is to bring world standards in hair restoration to India. With a network of 14 clinics spread across all major cities in India, DHI has
grown owing to its superior industry techniques to emerge as the number one player in this category. Every month 2 to 3 thousand clients reach out to DHI for their hair related problems.
DHI Global Medical Group has been dedicated to the research, diagnosis and treatment of hair and scalp disorders since 1970. Founded by Mr. K.P. Giotis, it has emerged as a leader in the field of medicine both nationally and internationally. Each and every DHI clinic is equipped with state of the art facilities and complies with the highest standards to cure alopecia. The range of services include Direct Hair Implantation (DHI), Scalp Micro Pigmentation (MPG), Laser Hair Therapy (LHT) and a range of daily hair care products.
Click here to Book your consultation with our expert doctors