DHI International – The Brand of the Year 2018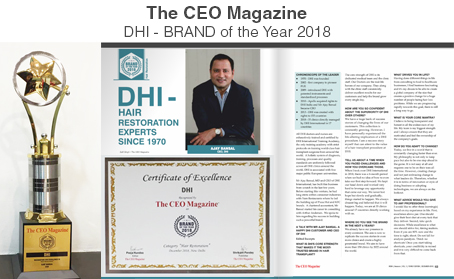 We take pride in sharing that DHI International has been awarded The Brand of the Year 2018 under the Hair Restoration category. DHI Medical Group is the world's largest chain of hair transplant and restoration clinics, with a global presence across 74 clinics in 42 countries.
With a 5 decade-long unbeatable legacy in the hair restoration sphere, DHI is still making great strides in terms of bringing out tech innovations for rehashing the hair transplantation ecosystem. With prestigious US and EU patents to its credit, DHI offers gold standard hair restoration solutions for a vast global customer base for people irrespective of age, skin tone, type and hair loss issues. 
The Brand of the Year 2018 award is not going to be the laurel that DHI rests upon. The quest continues!
DHI Medical Group is the global leader in the Hair Transplantation Industry. It is the only medical group in the world that has created its unique hair restoration technique, which is used worldwide as the most advanced, effective, and painless method i.e., the DHI – Direct Method of Hair Transplant. This technique has been awarded both US and EU patents.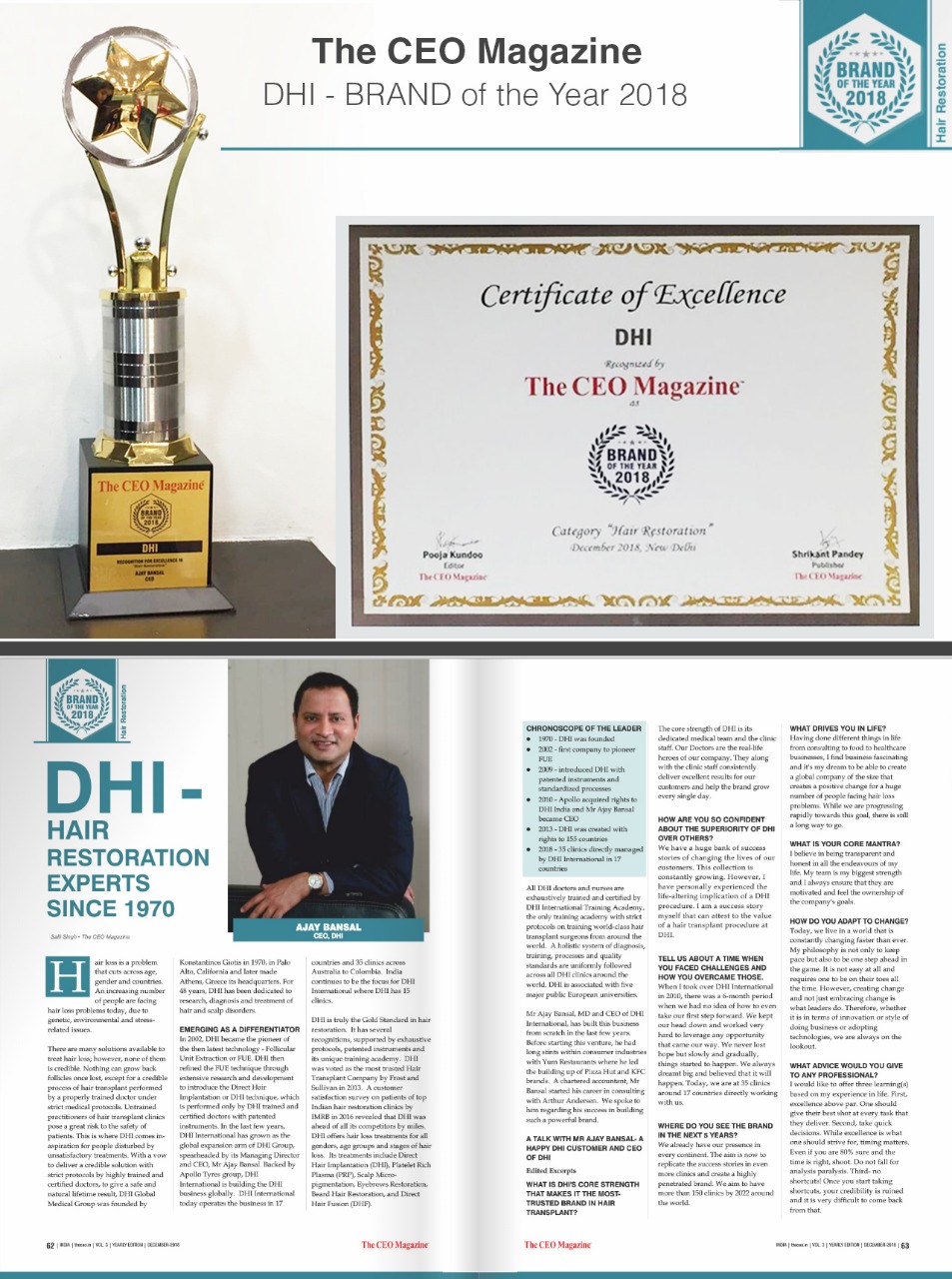 Link to read the full article: http://bit.ly/2sf133I
Click here to Book your consultation with our expert doctors.