DHI International – Hair Restoration & Transplant Company of the Year 2018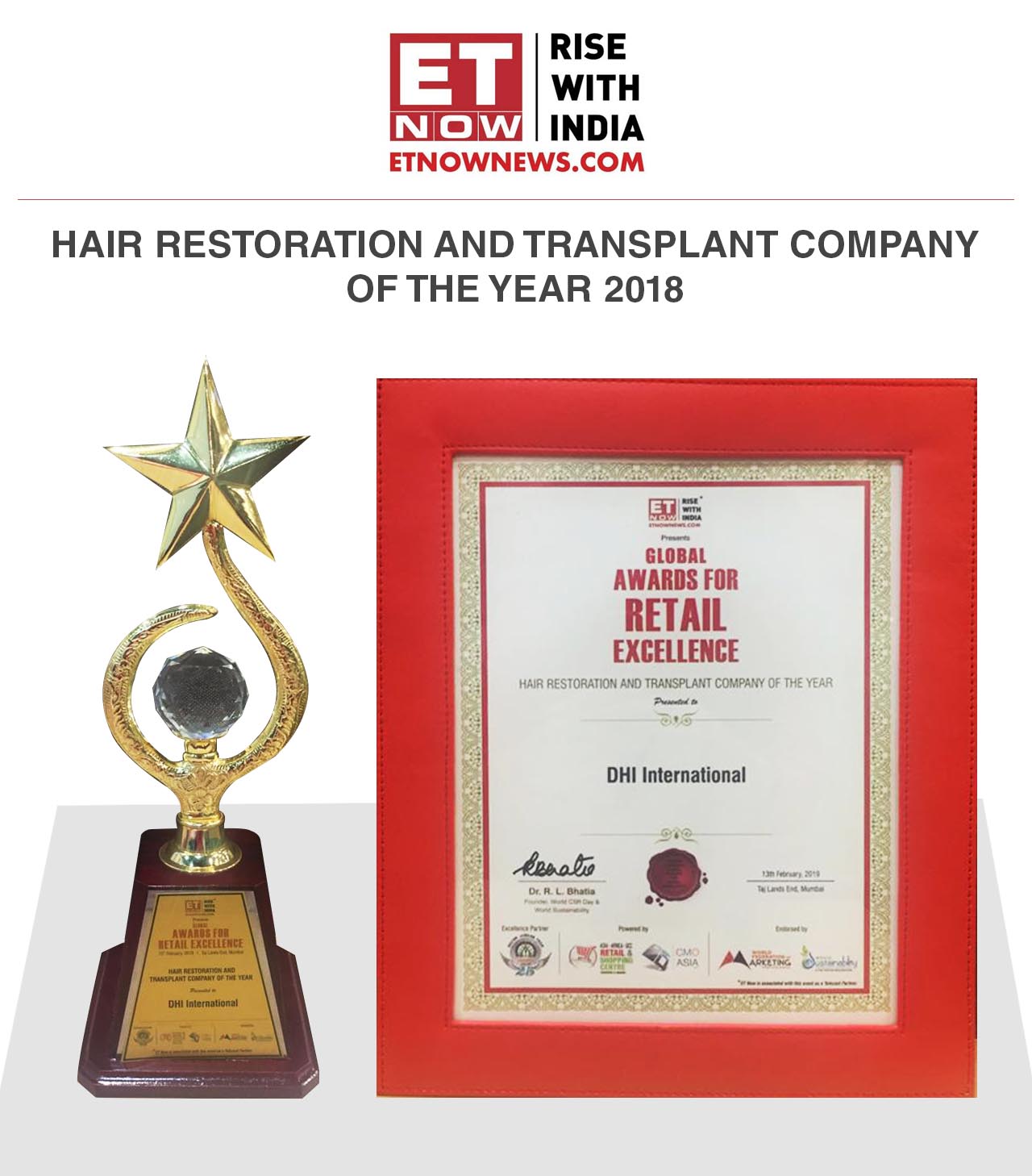 CMO Asia and Asia Africa GCC Retail Congress have chosen DHI International as
'The Hair Restoration and Transplant Company of the year 2018'
. ET NOW, India's leading news channel, was the telecast partner.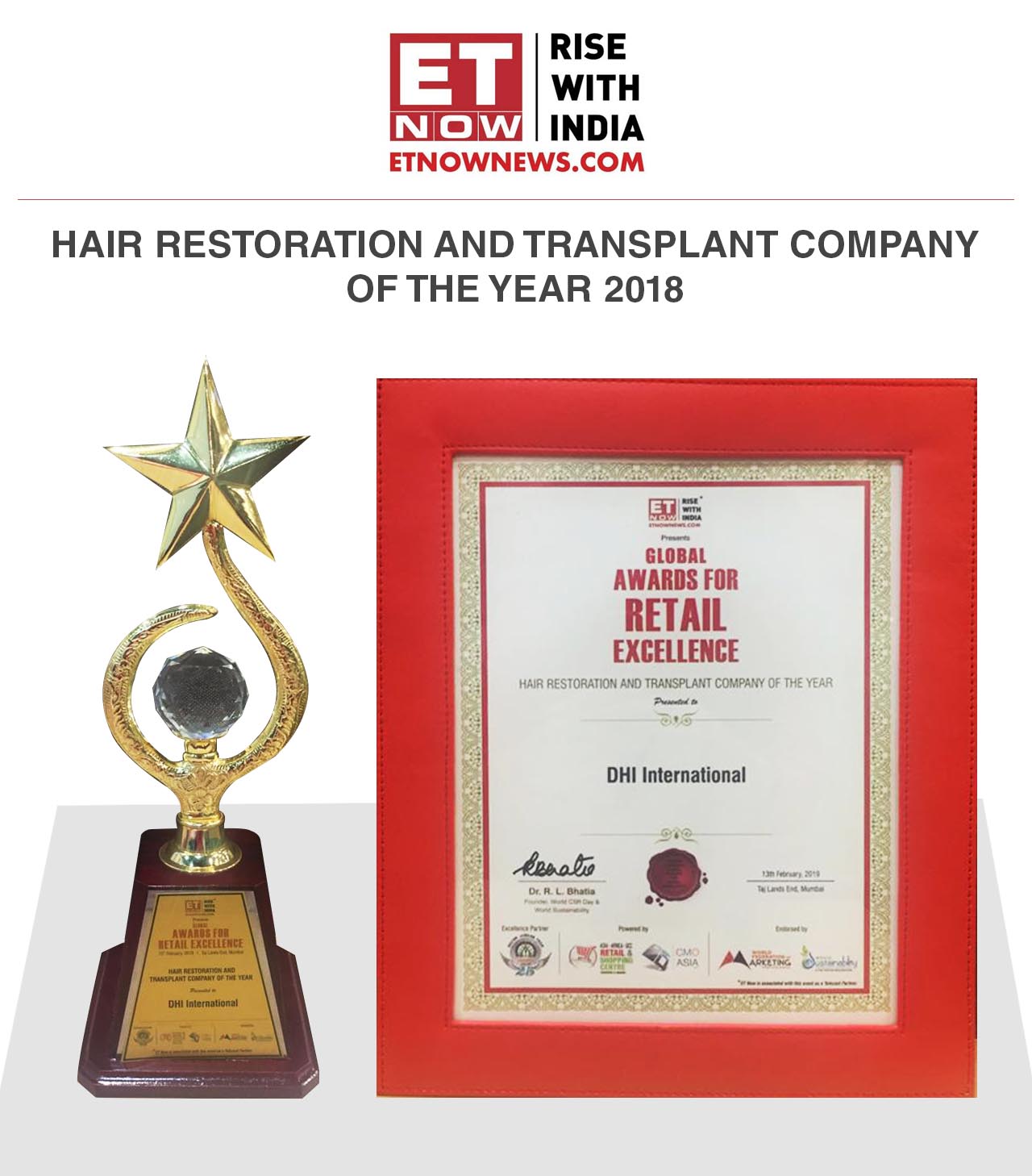 Dr Ajay Dubey, Medical Director, DHI International, received this award at a glittering ceremony at the Taj Lands End Hotel, Mumbai, where Global Awards for Retail Excellence were announced. "I am delighted to receive this award! Our mission is to deliver exceptional, natural results for our patients every time." said Dr Dubey.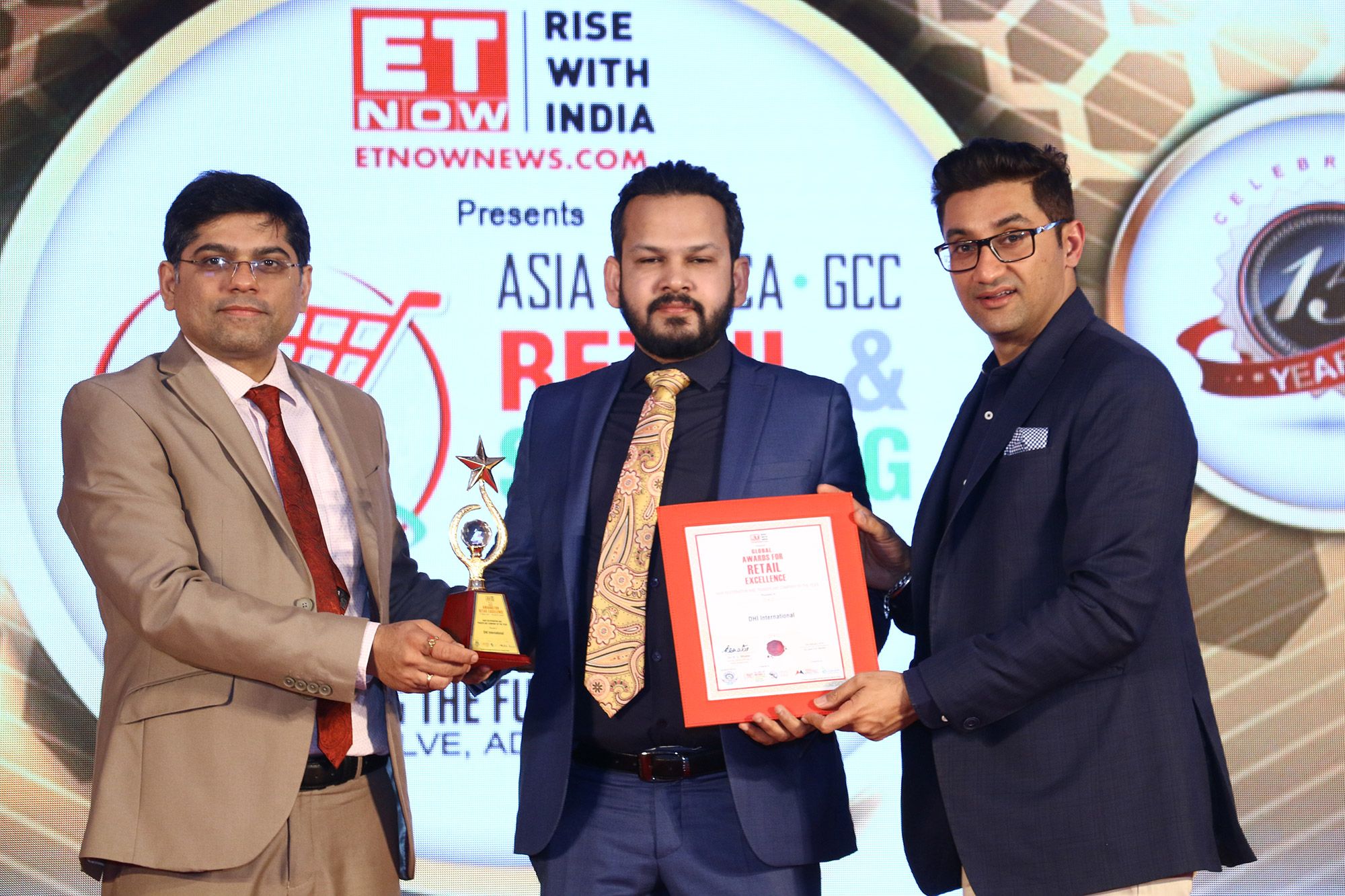 DHI International Group, is the world leader in Hair Restoration and Transplant, providing solutions for hair and scalp disorders with expertise of 5 decades and roots in Europe.
DHI International provides comprehensive hair transplant and restoration services including the most advanced Direct Hair Transplant technique, Scalp Micropigmentation (MPG), Hair Prosthetics (DHF), Eyebrow Restoration, Beard Restoration, Scar Repair and Hair Care Products. DHI has operations in 42 countries with 74 clinics, which run under strict safety protocols and ISO system. The award-winning Direct Hair Implantation Technique is taught in major European Universities.
DHI procedure is performed using 'single use' titanium quoted instruments and patented implanter, which gives perfectly natural and guaranteed results every time.
Normally, a procedure lasts 4-7 hours, including lunch break. In DHI system, only DHI Master Surgeon, certified by the London Hair Restoration Academy performs the sessions. The DHI Direct Technique has made this procedure PAIN & SCAR free. DHI procedure can be performed with trimmed hair and even unshaven.
The whole procedure is done under local anaesthesia and a patient can comfortably see his/her favourite movie or snooze during the procedure. There is no down time and patient can go home and resume normal life from that evening itself. It takes a week to revert to perfectly normal look though as the scabs of implanted hair are slightly visible.
The DHI procedure divided in two parts i.e. Extraction and Implantation.
Extraction of hair is from the back of the scalp (called the Donor area), using special instruments ensuring No cuts/No scars/No stitches or harm to the hair follicles, unlike in other methods like FUE, Strip etc. The Donor area looks naturally dense after the procedure. There is complete transparency of the graft count with 97% graft survival rate against the industry average of 50%.
Implantation is normally in the front of the scalp or crown area (the Recipient area), using a specially designed and patented (US and EU patents) device, the DHI Implanter, which is used ONLY by DHI. The implanter is a specialized instrument used by especially trained doctors, who ensure that the hair follicles are implanted in one single step with 100% control over angle, direction, depth and density, thereby giving very natural look after the hair grows.
Both these stages are done in safe and hygienic facilities that meet our global standards.
DHI has over 250,000+ satisfied patients worldwide and has become the default choice of many famous Indian and International celebrities including Virender Sehwag, Govinda, RJ Sindharth Kanan, Rohit Roy, almost the entire Indian Hockey team led by R Sreejesh etc.
Click here to Book your consultation with our expert doctors.