What is the best treatment for female hair loss?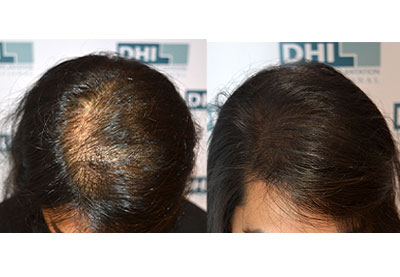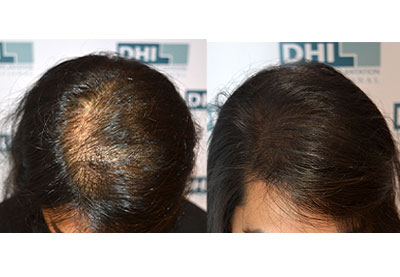 People start losing hair as early as the early 20s, especially in India. Fortunately, we have the option of getting hair transplants for men and women using advanced techniques. Out of hundreds of online and offline advertisements for hair clinics, finding a reliable and experienced clinic to conduct a hair transplant for women is important.
Ludwig Scale Female Hair Loss
Hair loss is a major concern for not only men but women too. Around 40% of females go through hair loss during their lifetime and it's important to get the right treatment at right time. Since females consider hair as a beauty element, it becomes necessary to look for a hair transplant for women. Hair loss in females is different compared to males because of the hair loss patterns. Female hair loss has no pattern and often manifests as an overall hair thinning on the scalp.
To understand the severity of hair loss in females, the Ludwig Scale was developed. It includes 3 grades 1-3 and demonstrates how the scalp is visible from the front. As per the Ludwig Scale, Stage I of female baldness shows thinning hair on the head. Stage II is the time when the scalp starts getting visible. The entire hair crown may be lost by the time hair fall reaches Stage III.
Difference Between Male and Female Baldness
The frontal hairline is used to differentiate between men and women regarding baldness. Hair loss begins in the front for males and recedes to the back until complete baldness. In contrast, female baldness is visible near the part line, covering the entire head at times. The primary hairline remains intact for women. Due to the above, the forehead does not appear wide, unlike men.
Despite the above characteristics, there are always chances of females showing male patterns of baldness and vice versa.
Hair Transplants Require the Right Mindset
Before you can get a hair transplant, you need to have the right mindset about this procedure. Although hair transplants are not cheap, they can provide real results for patients. If you have this mindset, you can be sure that you will have a good experience.
You must be healthy before receiving any surgery, and this is true for a hair transplant procedure too. Overall health includes a strong immune system. Women who have lost hair naturally or are experiencing thinning of hair can benefit from hair transplants, also known as hair restoration. Individuals experiencing loss of hair due to injuries are also benefited from this restorative treatment.
Best Female Candidates for Transplants
Diet is one of the major reasons for hair loss in women. Those who try to lose weight quickly may suffer from this problem, often leading to hair transplants for women. Restrictive diets like keto may also lead to hair loss. Unnatural causes such as hairstyle are also responsible for hair thinning and hair loss in women; braids or tight ponytails which tug on roots should be avoided. Stress affects women throughout their lives and often leads to hair loss. Hair transplant for women is most suited for females undergoing the below situations:
Women who have lost their hair as a result of trauma, such as burn victims, accident scarring, or chemical burns.
Women who have delivered babies recently.
Women who have received plastic or cosmetic surgery are worried about hair loss near incision sites.
Women who suffer from hair loss due to traction or mechanical alopecia (nonhormonal).
Women suffering from alopecia marginalis, a disorder that resembles traction alopecia.
Women who have lost their hair as a result of trauma, such as accident scarring, burns, or chemical burns.
Women with a specific pattern of baldness that appears similar to male pattern baldness. It comprises a donor area unaffected by vertex thinning, hairline recession, or androgenetic alopecia.
There have been many advances in hair transplant for women techniques, with many cases of female alopecia being successfully treated now than before. One can visit a trusted hair transplant clinic, where a surgeon can examine a patient's demands and calculate the number of grafts needed to get a natural appearance. Professionals at reputable medical clinics understand the psychological effects of hair loss on women and can provide a suitable option.
Hair Loss Impacts Self Confidence
Hair transplants are helpful for males and females, giving them self-confidence. Specialist clinics like DHI have the latest technologies for carrying out hair transplants for women. Several celebrities, men and women, use hair transplants to hide their thinning hairlines and retain confidence for various roles. Since it is critical for celebrities to look good at any age, it is natural for them to look for hair transplants.
DHI has performed numerous hair transplant surgeries on female patients. All patients are handled by experts and experienced specialists here who can restore self-confidence. They don't just offer hair transplants, but also have a revolutionary non-hair shaving transplant procedure that helps avoid the appearance of surgery scars. This non-hair shaving transplant procedure is minimally invasive and provides excellent results. Contact DHI today to learn more about this and other options.
View more female hair transplant results!