Indian Celebrities Hair Transplant: Top Bollywood Actors with a Hair Transplant
This is how your favorite stars from Bollywood look now:
What if I asked you to imagine them without their defining looks? Would they still look as great? Maybe not. But you will be surprised to know that many leading stars at some point in their career were worried about their receding hairline and they underwent a hair restoration procedure.
We unravel their stories right here:
Govinda Hair Transplant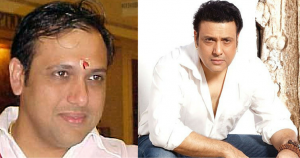 The hero no.1 of the Bollywood underwent a hair transplant using DHI technique in 2012. Not revealing much to the media, the actor had said, "The doctor who attended to me flew down from Athens (Greece)."
Salman Khan Hair Transplant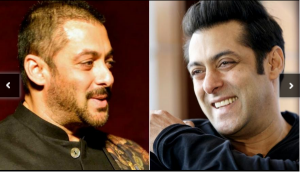 The 7th most handsome man in the world, the Sultan of Bollywood—Salman Khan—underwent multiple sessions of FUE hair transplant procedures between 2007 and 2016. In fact, doctors from abroad visited Salman's farmhouse in Panvel time and again to perform the procedure.
Kapil Sharma Hair Transplant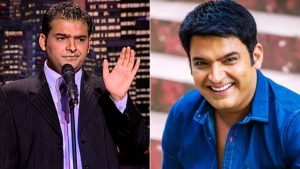 India's biggest comedy star was by no means a good-looker in his struggling days because of his visible bald patches on the head. Kapil Sharma aka Kappu underwent a hair restoration procedure soon after earning popularity with his stints in the hit show Comedy Circus on Sony Television.

Need Consultation? Request a Callback
Sanjay Dutt Hair Transplant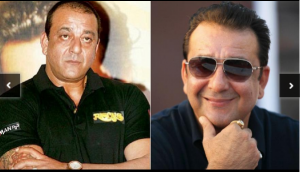 Sanjay Dutt underwent multiple hair transplant procedures at the peak of his career. You can notice a visible scar on his head whenever he keeps his hair short. The 'Munna Bhai MBBS' star also opted for an FUT (Follicular Unit Transplant) procedure after wrapping up the shooting of 'Agneepath' in 2012.
Amitabh Bachchan Hair Transplant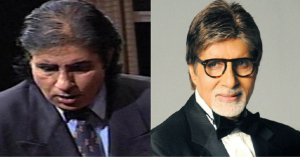 Not many know that the star of the millennium Amitabh Bachchan also suffered from hair loss during the 90s. However, the Shehensha of Indian film industry dealt with this issue even before his fans could find out.
He underwent a hair restoration and surprised his fans with his new look in 'Kaun Banega Crorepati' season one.
Akshay Kumar Hair Transplant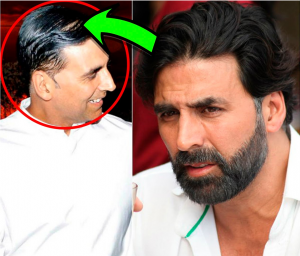 Akshay Kumar is a fitness role model to all his fans across the world. He started having hair loss problems after crossing 40s. Khiladi Kumar acted smart and opted for a hair transplant before his condition could spiral out of control.
Now, he looks better with age and the credit goes to his fresh mop of hair.
Few Others lists of celebrities who took hair transplant include:
Vivek Oberoi
Himesh Reshammiya
Akshay Khanna
So, not even celebrities are spared from harmful consequences of hair loss. Hence, it is important to look for proven cures such as hair transplants and hair restoration that can restore your looks and self-confidence naturally. DHI is one of the best clinic for celebrity hair transplant in Delhi, India due to below given reasons:
DHI Techniques guarantee 100% natural results each time.
Graft survial ratio is more than 90% which is highest in hair transplant industry and is far better technique than FUE and FUT where graft survival rate is les than 30%.
DHI gives best outcomes without any cuts, scars, stitches, or pain.
All procedure is performed end to end only by DHI master surgeons.
Safety is DHI first priority. We utilise single use, high-precision and patented instruments
DHI has over 250,000+ patient including actors, sportsmen, celebrities and business leaders. Thus DHI is best celebrity hair transplant clinic in the world.
DHI has been awarded with various certifications including CQC – UK, TUV – Austria, ACHS – Australia and ISO
Before choosing a celebrity hair transplant doctor or clinic one should do all sorts of research on that doctor, one can look for below-given points in selecting a celebrity hair transplant doctor.
Who will perform the whole procedure? Will a doctor perform the surgery or an assistant? There are many clinics where an assistant do most part of the procedure. At DHI end-to-end procedure is performed only by our Master Surgeons. Hence DHI is the best clinic for celebrity hair transplant.
Is the Doctor who will do procedure suitably trained and certified?
What is the total experience of the clinic/doctor you are going to, one should count experience by the number of surgeries doctor has performed?
Is the clinic technically sound with advanced proper protocols on instrument usage?
What kind of diagnostic system does the clinic has been using?
Compare their results and reviews online with others.
If you consider all these things you will find DHI as one of the premium and best clinics for celebrity hair transplant in India and abroad.
Click here to Book your consultation with our expert doctors if you are looking for best celebrity hair transplant clinic in India.