French footballer, Yohan Mollo "scored" with DHI!
Yohan Mollo is one of the most recognizable French footballers who is often deployed as a winger and can play on both the right and left flanks. Born on the 18th of July 1989, he began his career with Olympique de Marseille in 1996 and he has played for historic European clubs like Monaco, OGC Nice and Saint Etienne. In the summer of 2015, Yohan Mollo joined the Russian FC Krylia Sovetov Samara on loan.
On December of 2015, the French footballer had his Hair Transplant in DHI France and he also posted a photo on his personal social media profiles, followed by a nice comment: "I would like to say a big thank you to DHI Nice for the fantastic work on Hair Implantation with the great new technique and also to thank the staff for the patient and professionalism".
Right after the Hair Transplant was completed, Yohan Mollo posted these photos on his Instagram and Twitter accounts.
Mollo's Instagram photos right after the DHI Hair Transplant in DHI France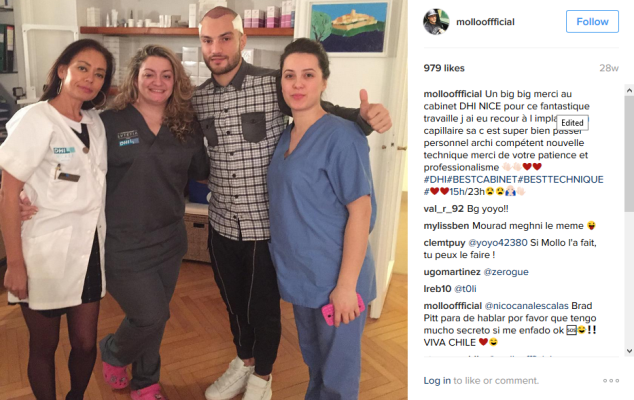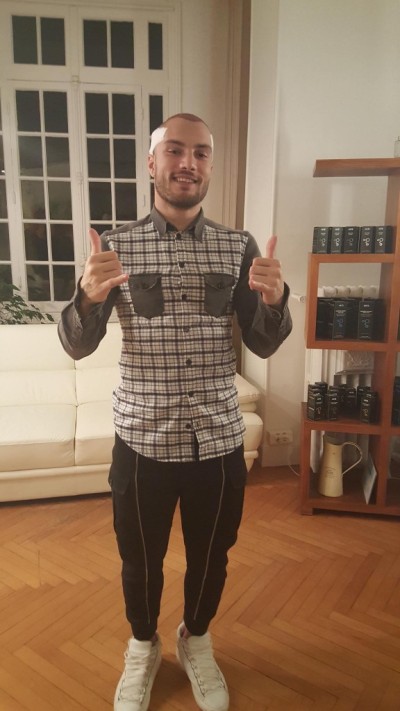 Click here to Book your consultation with our expert doctors.