Bollywood actress Shamita Shetty is delighted to use DHI Hair Care Products!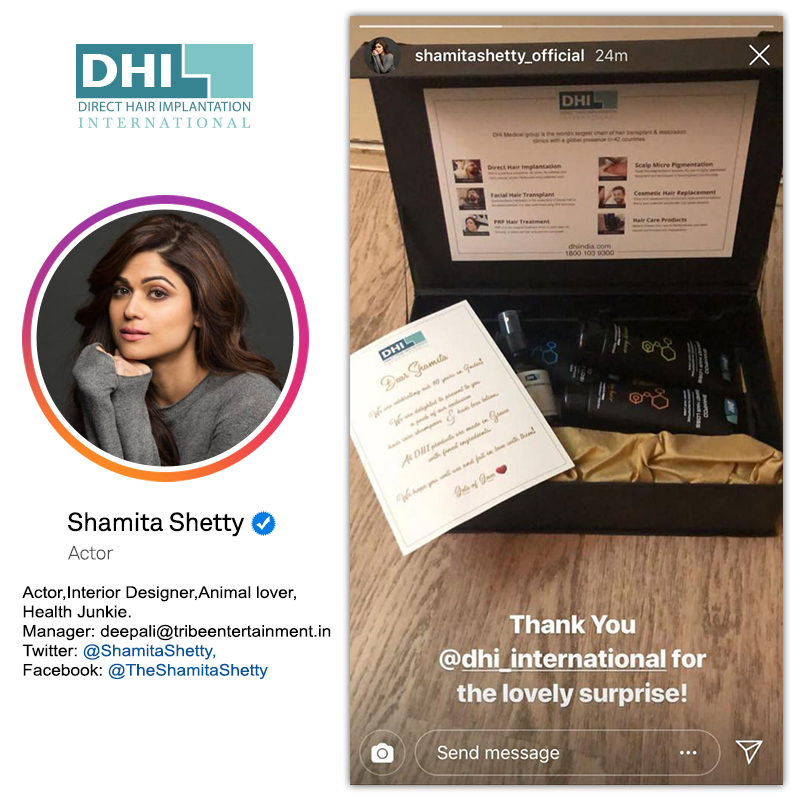 The secret to Shamita's beautiful, thick, healthy and wavy mane is 'meticulous care'. Thank you Shamita for using and appreciating DHI products!
DHI makes a range of hair care products made in Greece from natural Mediterranean sea-weed extracts and boosted with oligopeptides. DHI's hair loss shampoos are affordable, convenient to buy and trusted for years by its customers.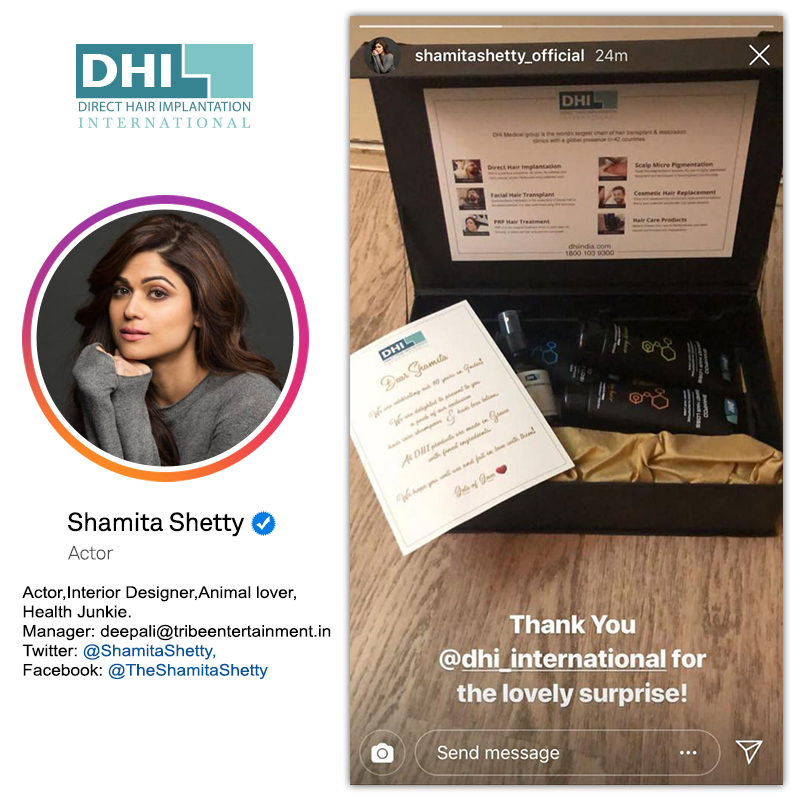 The new range of hair care products are developed by DHI in collaboration with Athen University and brings to customers the best hair care solutions that science has to offer.
Shop for a variety of DHI's hair loss shampoos and lotion. Get FLAT 20% OFF on 3 or more products. Use Code: DHI20.
Click here to Book your consultation with our expert doctors.